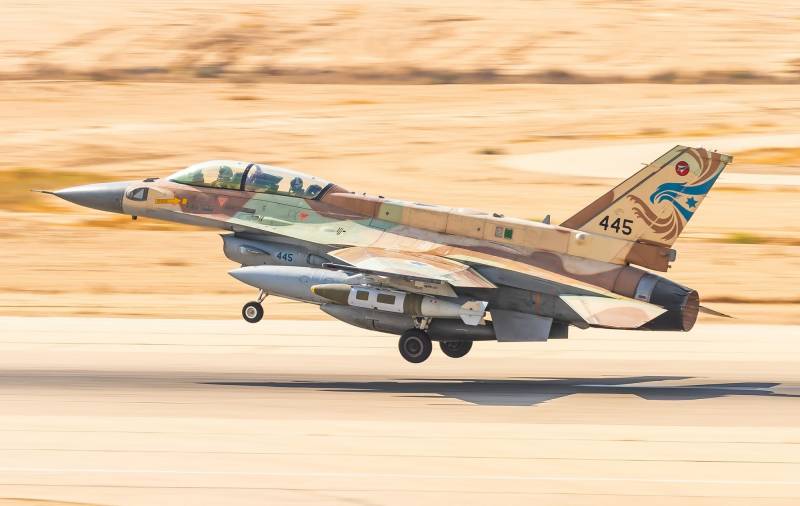 Amid the Israeli epidemic
aviation
continues to strike at Syrian territory.
Published data on the consequences of a missile strike on the Syrian air base "Al-Shairat", located in the province of Homs. This air base has been hit several times in recent years, and these were attacks by both the Israeli Air Force and the air forces of the countries of the so-called American coalition. Moreover, the prepositions were chosen the most different. At one time, the Americans attacked the Tomahawkami SAR Air Force base, announcing that it was "a response to the use of the Syrian military's chemical
weapons
in Khan Sheikhun. "
Israeli spy satellite operator Eros-B has released data showing yet another damage to Al-Shairat airbase. At the same time, Israel declares that the strike, which was launched on March 31, was connected with the fact that through Al-Shayrat, there is a supply of weapons and ammunition from Iran. These weapons, as stated in Israel, "are sent for the Hezbollah group.
It should be noted that the IDF has not yet taken responsibility for the bombing of Syrian territory. This is a traditional phenomenon for the Israeli military and politicians.
Recall that according to the media in Israel itself, as well as sources in Syria and Lebanon, a missile attack on the Homs province was inflicted from Lebanese airspace by Israeli aircraft.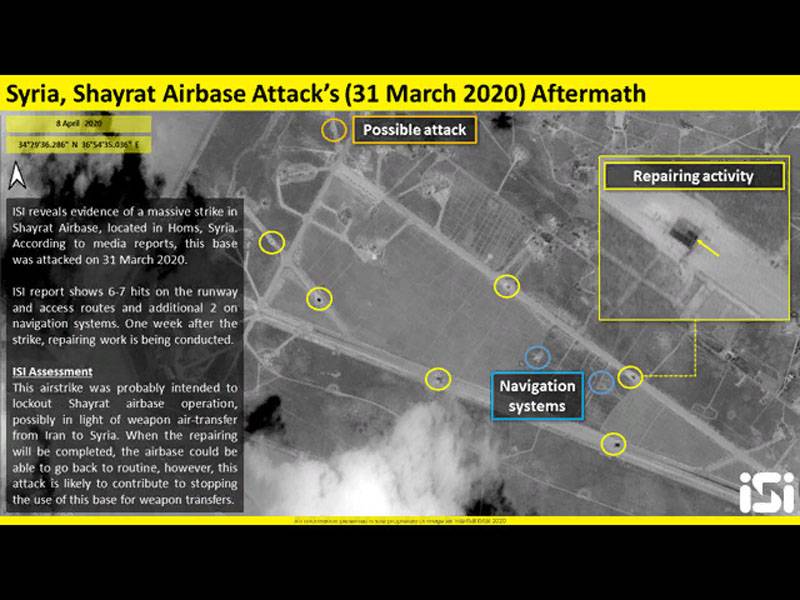 The published satellite images show the effects of an air strike: at least seven missiles exploded in the area of ​​the Syrian air base. In the ISI image, the hit points are marked with yellow circles.
In March, the territory of Syria by Israeli aircraft was attacked 4 times, and the blows were by no means applied only to those territories adjacent to the borders of Israel.