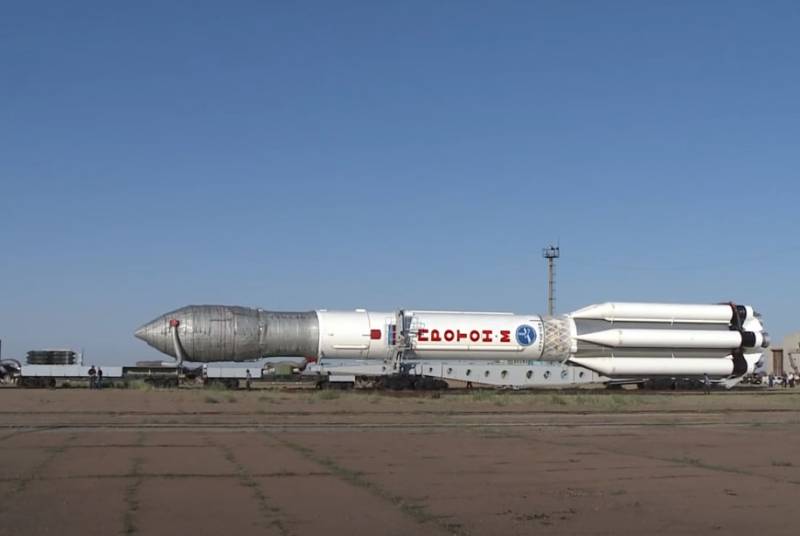 It became known about the discovery of another marriage in Russian space rockets. We are talking about Proton-M launch vehicles, which belong to the heavy class.
According to the latest data, a new quality control system developed by specialists of Roscosmos allowed to identify marriage in Proton. Thanks to this system, the marriage was detected in rockets that were produced 4-5 years ago.
Initially, it was reported that in early March of this year, defects were identified in two Proton-M missiles. Then this was reported with reference to a source "close to the Khrunichev State Scientific and Production Center", Vedomosti reported. One of the missiles was supposed to put Express satellites into orbit, the second was intended for the implementation of the ExoMars-2020 project.
Now reported on three launch vehicles with a defective marriage. According to RIA
News
, three rockets will be returned from the Baikonur Cosmodrome to the Khrunichev State Center mentioned above.
There are no official reports about exactly what defects were detected in the Proton-M missiles. However, the media mentions problems with the strength of individual parts that turned out to be overheated during production at the enterprise. So far, these statements have not been confirmed by official sources, but have not been denied.
In connection with the "recall" of rockets from Baikonur, questions arise about the timely implementation of the space programs for which they were carried out, including ExoMars-2020. This program is being implemented by Russia together with European partners. In May 2016, the launch was already postponed. Then it was considered that the launch should take place in July 2020. This time is the so-called "launch window" for the spacecraft intended for the exploration of Mars. Will there be a new transfer, or will the mission still be realized in the summer of 2020?