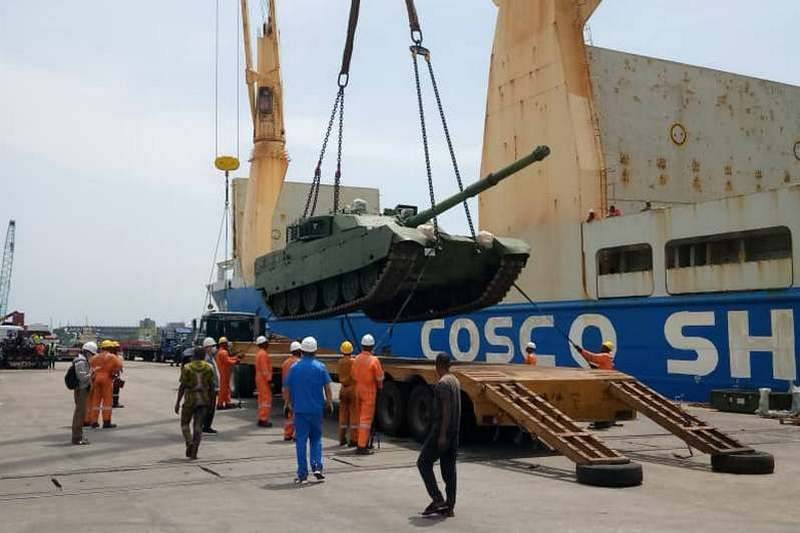 Nigeria received the first batch of Chinese armored vehicles. The unloading of the ship that delivered the armored vehicles to the port of the capital of Nigeria, the city of Lagos, took place on April 8. This was reported by the press service of the Ministry of Defense of Nigeria.
According to data provided by the Nigerian military, the first batch included 17 units of armored vehicles - these are the main
Tanks
VT4, wheeled self-propelled guns ST1 and self-propelled howitzers SH2. The equipment was delivered under a contract between the Federal Ministry of Defense of Nigeria and China Ordnance Industries Group Corporation, signed in 2019 following a tender. The contract is worth $ 152 million and includes an unnamed number of VT4 main battle tanks (MBT-3000), ST1 wheeled tanks, and SH122 2 mm self-propelled artillery mounts.
China won the tender for the supply of military equipment thanks to its flexible and high-quality policy of after-sales maintenance of the supplied weapons and equipment. We now expect more vigorous operations by the Nigerian army to address threats to the country's security, such as terrorists from Boko Haram and others.
- said the head of the planning department of the armed forces of Nigeria, Lieutenant General Lamidi Adesun.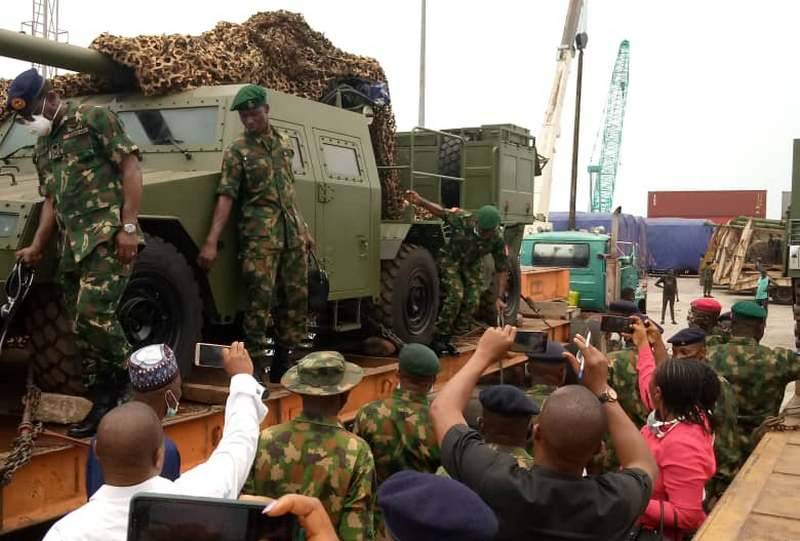 Note that the contract amount includes not only equipment, but also the training of crews and maintenance personnel. According to the country's military, the Nigerian crews of tanks and self-propelled guns trained in China will arrive later due to the situation with coronavirus.
It was previously reported that the main battle tank VT4, manufactured by the Chinese company NORINCO, was developed specifically for export and armament PLA will not be accepted.