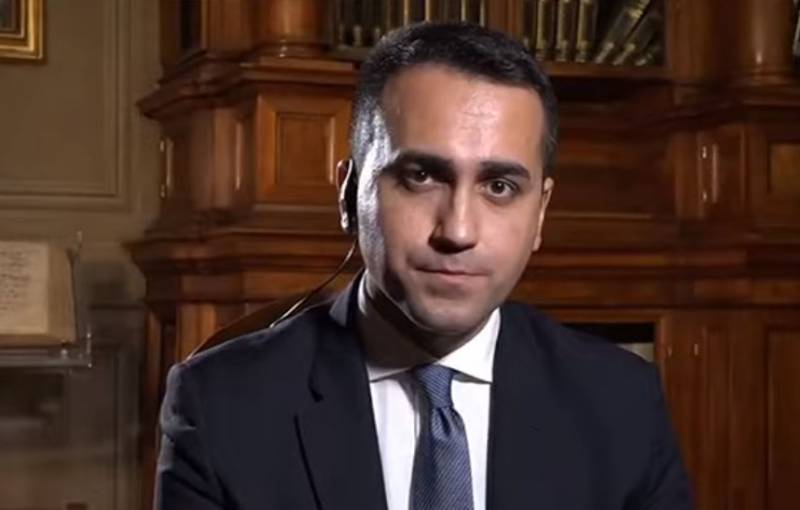 Luigi Di Mayo
In Rome today is a day of harsh reactions to statements by politicians from other EU countries, as well as to individual publications in the press. Initially, Italian authorities criticized allegations of the alleged politicization of Russian aid to the Italian state during the pandemic.
The Italian Prime Minister called the statements about the "politicization of Russian humanitarian aid" unacceptable and having nothing to do with reality. According to the head of the Italian Council of Ministers, Giuseppe Conte, such statements sound insulting.
After in Rome drew attention to the publication in a major German publication Die Welt. This publication told its readers that the financial assistance that Italy could receive from other European countries would "go into the pockets of the Italian mafia." The article itself was entitled as follows: "The Mafia in Italy expects money from the EU."
Italian Foreign Minister Luigi Di Mayo reacted harshly to a publication in the German press. According to him, these are "shameful statements."
Di Mayo:
With such statements, Berlin divides the EU, brings discord in allied relations.
The Italian cabinet notes that in Berlin, apparently, they began to look for an excuse not to provide assistance in a difficult situation, which in itself speaks of a situation that is far from real unity.
Earlier, the former head of the Italian Ministry of the Interior, Matteo Salvini, in response to the EU's actual unwillingness to assist Italy in the fight against the pandemic, said:
Than to live in such a family tormented by strife, it is better to remain alone.