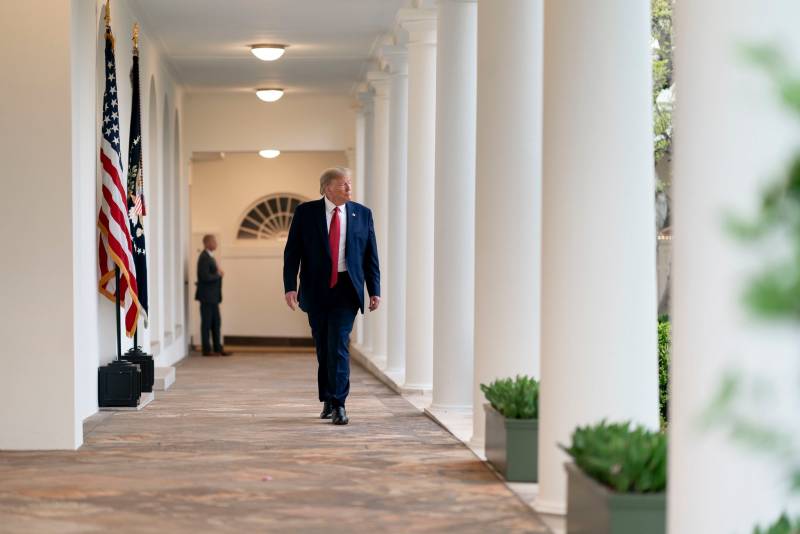 The United States is ready to increase duties on oil imports to the United States or introduce new sanctions against Russia. The corresponding plan to end the price war in the oil market was voiced by US President Donald Trump, writes The Wall Street Journal.
According to Trump, the only way to stop the price war ...
According to the newspaper, American producers of shale oil had serious problems as the price fell below the level of profitable production. This happened against the background of the collapse of the OPEC + deal to reduce production after Russia and Saudi Arabia left it.
The American president discussed the current situation with the leaders of American oil companies, senators and congressmen. As a way out of this situation, it is proposed to introduce duties on Russian and Saudi oil on the basis of the law on trade, which was previously applied to China in the framework of the trade war. As well as another option, sanctions against Russia are allowed.
However, if during the talks on April 9, Riyadh and Moscow agree to reduce production or take other steps that will lead to higher oil prices, the White House administration will abandon plans to impose duties on oil products.
Meanwhile, it is reported that US authorities do not plan to reduce oil production.
Earlier it became known that Russia could go for a reduction in oil production, but only with a simultaneous reduction in oil production by other countries, including not only all OPEC countries, but also by such large exporters as Norway, the USA, Mexico, etc.
36 countries will take part in today's OPEC + meeting, the meeting will be held in a videoconference mode.