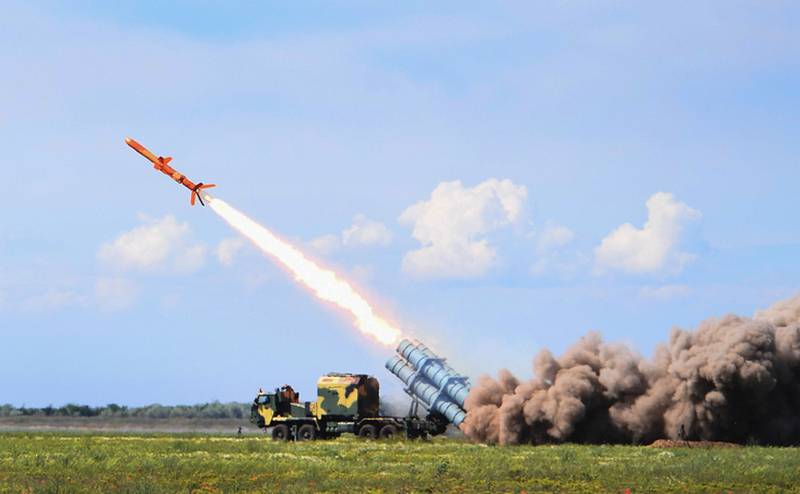 A video of testing the Ukrainian Neptune anti-ship missile appeared on the Web. The video is hosted on the Defense Express Channel on YouTube.
The video shows how a missile is launched from a ground launcher, a missile flies over the sea and a floating target (a lighter with a target net). According to the developers, during the test, a missile with an inert warhead successfully hit a floating target at a distance of 75 km.
As previously reported, the firing took place at the state test site of the Armed Forces of Ukraine "Alibey" in the Odessa region.
According to the data provided by the Ministry of Defense of Ukraine, on April 2, 2020, the R-360 anti-ship missile of the Ukrainian anti-ship missile complex RK-360MTs "Neptune" with an active homing radar mounted on the missile was first tested. Prior to this, all tests were carried out without a homing head.
It is noted that the complex for the first time independently discovered and hit a target at a distance of 75 kilometers.
As stated in Kiev, an active radar homing missile R-360 creates the Kiev company Radionics LLC, the development of the complex is carried out by the Kiev design bureau Luch.
Nothing is reported on plans for arming the RCC Neptune; there is information that funding for this development was not allocated for 2020.