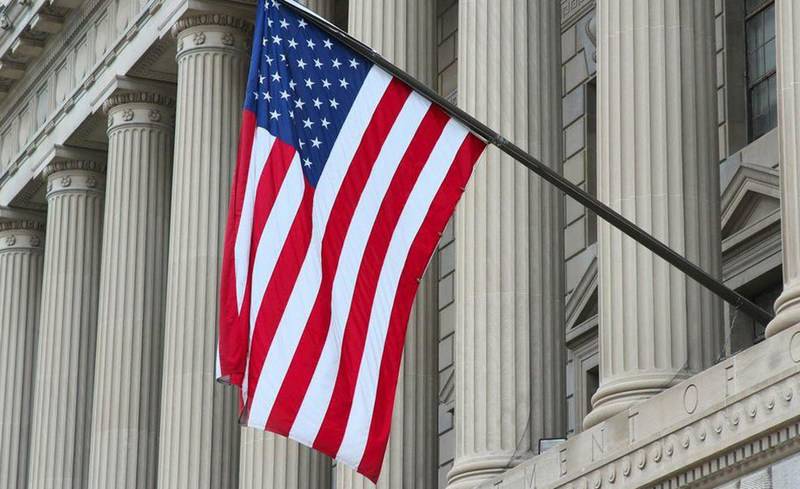 United States threatens to impose new sanctions against Syria on the basis of a new report by the Organization for the Prohibition of Chemical
weapons
(OPCW), which refers to the alleged use by the Syrian authorities of chemical warfare agents in March 2017 in the village of El Latamna. This was stated by a representative of the State Department of high rank.
Speaking at a briefing for journalists, the representative of the State Department, answering a question about specific measures that Washington can take against Damascus on the basis of a new report, said that the United States initially wanted to turn to the UN Security Council, but decided not to, as Russia and China " still block "because they support the" Assad regime ".
(...) will have to take actions of a different kind. (...) They also include sanctions programs, including sanctions under the "Syria Civilian Protection Act" (...) to punish the regime and, frankly, punish those economically who supports him for what they did
- he added.
According to the American diplomat, the sanctions will also include isolating the Assad regime and blocking any assistance to stabilize the situation in the country until "Syria will comply with its obligations under the UN."
The OPCW previously released a report alleging that the Syrian Air Force was responsible for three chemical weapons incidents in El Latamn (Homs) in March 2017. According to the commission, the Syrian planes dropped bombs containing poisonous sarin gas in the south of the village on March 24 and 30, and on March 25, a Syrian Air Force helicopter dropped a chlorine cylinder at the hospital.
The Russian Ministry of Defense called this report "not credible."