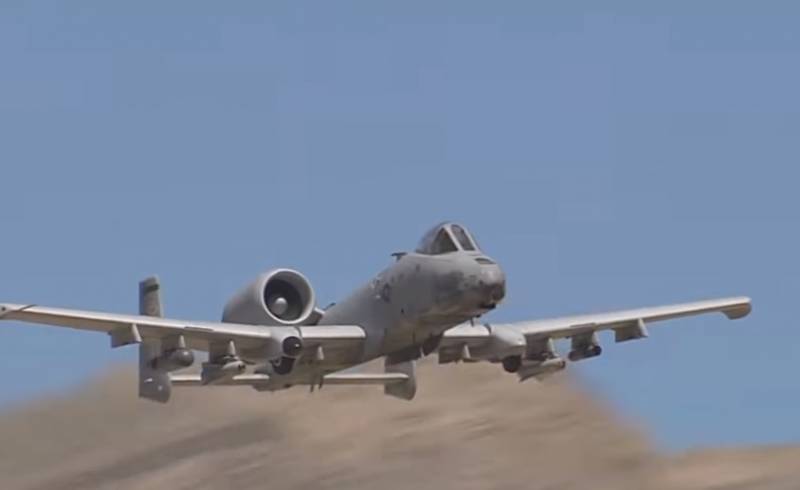 The US Air Force pilot piloting the A-10C Thunderbolt II attack aircraft was forced to make a hard landing as a result of an emergency on board. The incident occurred on Tuesday April 7th at Moody Air Force Base, Georgia. In the process of entering the runway, the chassis of the car did not turn around, and therefore it was necessary to land it on the "belly".
The photos that appeared on social networks and on official sites depict a single "Warthog" lying flat on the runway. A-10 assigned to the 75th fighter squadron.
The plane was carrying out a planned training mission when the pilot declared an emergency in flight. On board a car landing on the main runway, there was one person
- said in a press release base.
At the same time, the details of the problems that the pilot had in the air were not disclosed, however, it is noted that he was not injured and did not receive any injuries. It is unclear how severe the Warthog's damage was, but American commentators suggested that only a fresh coat of paint would be needed.
I bet he will still fly
- One of online "experts" considers.
Others suggested that the plane did not return to the sky until the end of the week, having passed the test of systems and mechanisms.