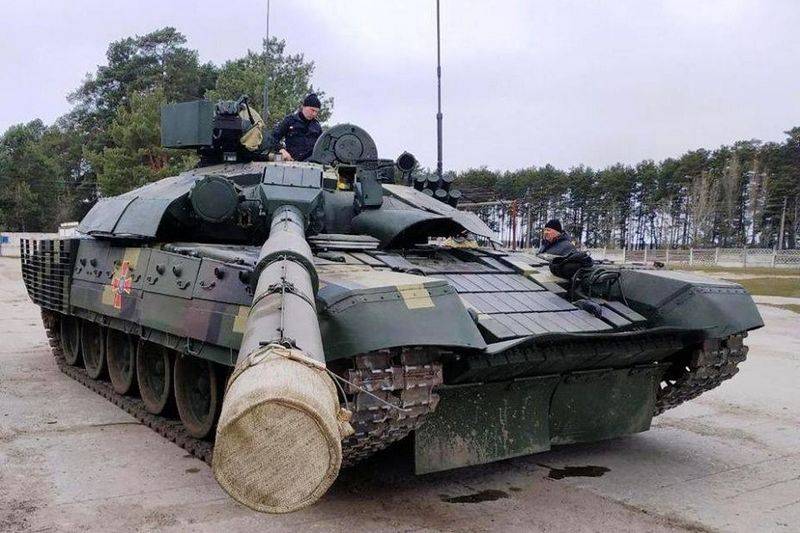 In Ukraine, tests began on a prototype of a modernized
tank
T-72AMT, presented in 2017. Testing takes place at the Desna training ground in the Chernihiv region. This is reported by Ukrainian media.
Reportedly, specialists from the State Research Institute for Testing and Certification of Arms and Military Equipment are testing a prototype of the modernized T-72 tank, made for the Ukrainian Armed Forces. The planned test of a new modification of the tank under the designation T-72AMT was previously reported by the Ministry of Defense of Ukraine when transferring the modernized T-72 tanks to the Armed Forces.
This time the military department limited itself to reporting that new devices were installed on the prototype of the tank, the engine and the tank were being tested in conditions close to the combat ones. Fighting is planned.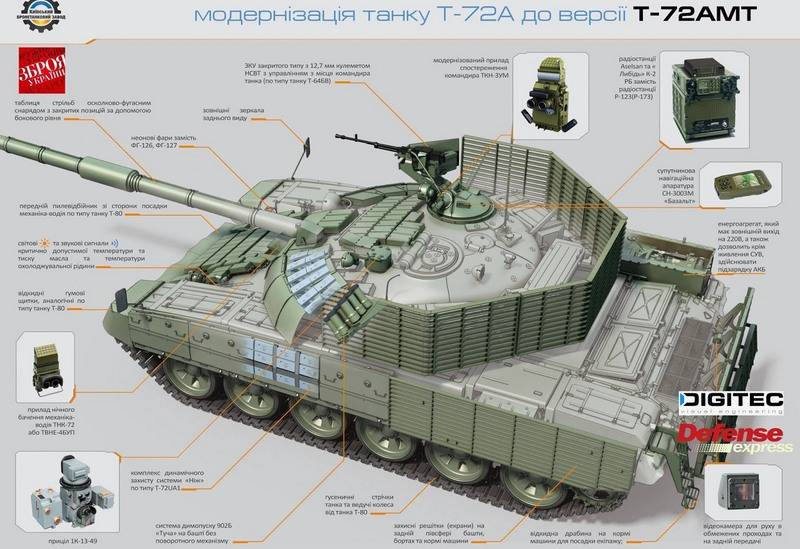 However, it was previously reported that in the course of modernization, T-72AMT installed "night vision devices with a third-generation image intensifier tube", a commander's observation device TKN-3UM, a sighting device 1K13-49 Neman (from the T-72B tank) with the ability to conduct of fire with the Combat tank guided missile, the night device of the driver TNK-72 or TVN-4BUP, the radio stations of the Turkish company Aselsan and Libid-K-2RB (Motorola assembly of the Kiev company Dolya and Co. Ltd.) instead of R-123 (R-173), a set of navigation equipment GLONASS / GPS SN-3003 "Basalt" (produced by the state enterprise "Orizon-Navigation", Smela, Yernigov region), a V-84-1 engine instead of a V-46, an auxiliary generator, a dynamic protection complex modeled on the T-72UA tank (using part of the Knife system elements), protective grilles at the rear of the hull and turret, drive wheels with caterpillars of the T-80 type, neon headlights, a 12,7-mm anti-aircraft machine-gun mount with remote control from the T-64BV tank and additional armor, rear-view cameras and rear-view mirrors.
Which of all of the above is precisely established is not known.