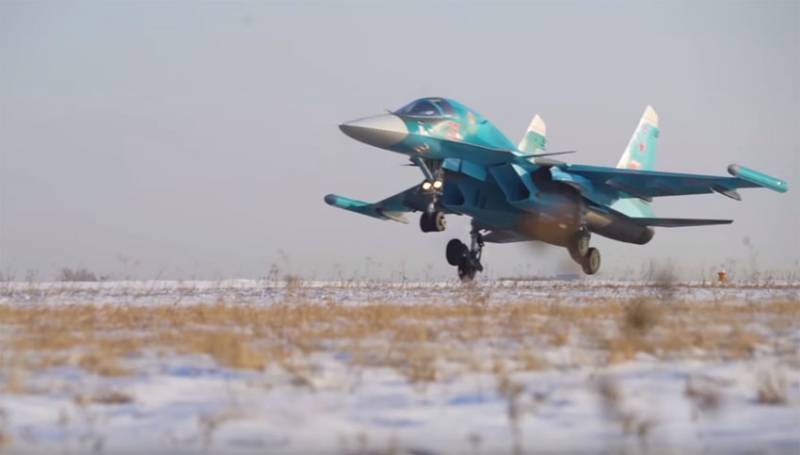 The Chinese information resource Sohu decided to compare the aircraft of the J-16 PLA Air Force and the Su-34 Russian Air Force. The very choice of aircraft for comparison looks very strange. After all, the Su-34, although it is positioned as a fighter-bomber, is still primarily used to perform tasks as a means of front-line bomber
aviation
. In Syria, the Su-34 was used in this format. And the Chinese J-16 is a multi-role fighter, which is usually compared in one way or another with modern modifications of the Su-30 (for example, the Su-30MKK) or the Su-35, although it obviously does not reach the last.
But the author at Sohu decided to choose the Su-16 fighter-bomber for comparison with the J-34 multipurpose fighter.
At the same time, the author writes that "if we compare these aircraft in terms of fuselage structure, engine parameters, avionics and weapons, then the J-16 has an advantage over the Su-34."
From the article:
When creating the J-16, they began to rely on the advantages of fifth-generation aircraft. In addition, the advantages of the J-16 are manifested in the radius of combat use, in maximum speed and maneuverability. The maneuverability of the Su-34 is high, but still not enough to surpass the J-16, despite the fact that both aircraft left the development of the Su-27 project.
Further, the author states that "the only serious advantage of the Su-34 over the J-16 is the presence of the combat use of a Russian aircraft."
In such a situation, the Chinese author should be advised to go even further and compare the Chinese J-16, for example, with the L-39 UBS. In the end, both have wings. In this case, the author of the material will be able to find even more advantages from the Chinese multi-role fighter ...