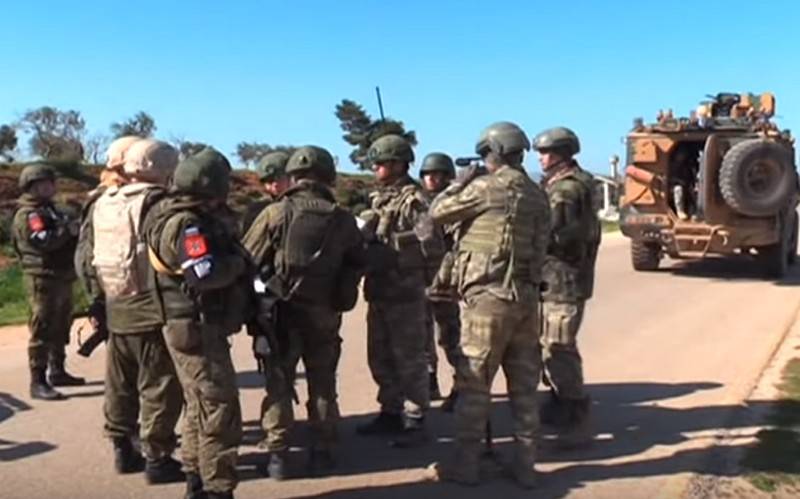 The third joint patrol of the Russian military police and the Turkish military took place in the Syrian province of Idlib. This was announced by the Minister of National Defense of Turkey Hulusi Akar, writes the Anatolian Agency.
Today the third joint patrol with Russia took place in Idlib. Patrols will continue
- said the head of the Turkish military, adding that no excesses occurred during the patrol.
In turn, the Russian Center for the Reconciliation of the warring parties (CPVS) confirmed the fact of joint patrolling, saying that from the Russian side two armored personnel carriers BTR-80 and an armored car "Tiger" participated in the patrol. From the air, the advance of the joint column was controlled by Russian drones. Coordination of interaction is carried out through the Joint Coordination Center.
On April 8, the third joint Russian-Turkish patrol of the section of the M-4 highway took place in the Idlib de-escalation zone connecting the cities of Aleppo and Latakia
- says the CPVS.
Previous patrols took place on March 15 and 23 of this year.
The M-4 highway is the most important transport artery in Syria connecting Aleppo with Latakia. Earlier, the route passing through the territory of Idlib was completely controlled in the province by militants of terrorist groups. Turkey and Russia agreed to jointly patrol the section of the M4 highway in early March at the talks between Presidents Vladimir Putin and Recep Erdogan.