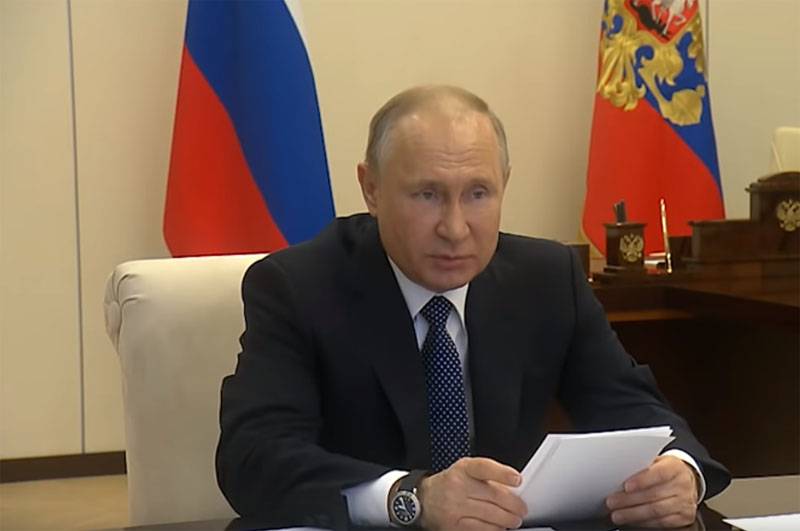 The Kremlin's press service is announcing yet another speech by Russian President Vladimir Putin. The president has recently addressed the nation, spoke via videoconference with envoys in the federal districts, and in both of these cases the main topic was reporting on anti-crisis measures in connection with the pandemic. Recall that initially Putin declared non-working last week, then during the speech he noted the need to extend the "non-working regime" until the end of April.
At the same time, Vladimir Putin instructed the heads of the regions to independently monitor the situation with the spread of the new coronavirus and make certain decisions. Which specifically, however, did not specify.
This resulted in a situation when individual regional leaders began to act "Napoleonic". In a number of subjects of the federation, without coordination with the federal center, they decided to close the administrative borders for people who are not registered in the region. The case even turned into a kind of extramural dispute between the head of the Cabinet of Ministers Mikhail Mishustin and the head of Chechnya, Ramzan Kadyrov, who stated in the end that "they misunderstood him."
Now the president's appeal will be addressed specifically to the heads of regions. It is noted that this appeal will also be carried out in a videoconference mode. In addition to the governors, members of the Russian government will listen to the speech of Vladimir Putin.
Experts suggest that the president can "explain" to the governors the essence of the words of his previous appeal: so as not to confuse the powers of the heads of regions with the powers of the federal center against the background of the fight against the epidemic and economic problems.