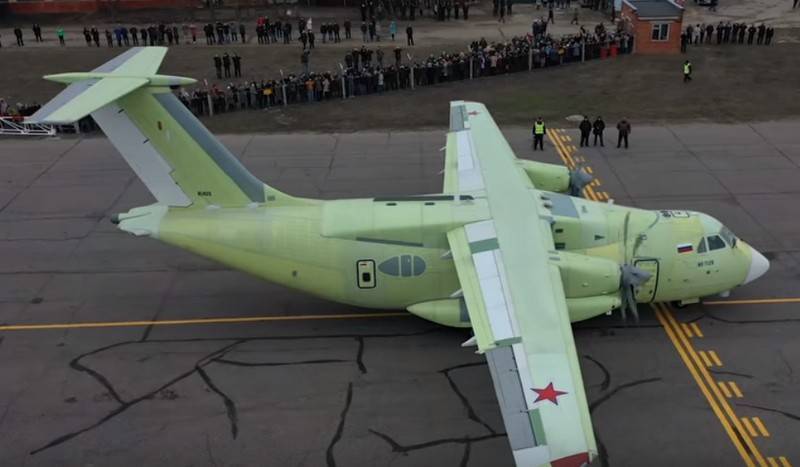 The second flight of the newest light military transport aircraft Il-112V can be postponed due to the situation with the coronavirus, but this will not affect the implementation of the entire program. It is reported by RIA
News
with reference to an informed source.
The epidemiological situation may adjust the timing of the second flight of the Il-112V, since a special operating mode has been introduced at the enterprise (VASO)
- the agency leads the words of the source.
It is noted that production sites, including those with a continuous cycle, are functioning at the enterprise, and the IL-112V program itself is in a high stage of readiness for continuing flight tests. It was previously reported that the second flight of the first prototype IL-112V is scheduled for April 2020.
Recall that the first flight of a prototype IL-112V, designed for flight testing, took place on March 30 last year. The plane took off and made three flight circles with an imitation of landing.
Light military transport turboprop aircraft Il-112V is created for replacement in the transport
aviation
An-26 and An-24 aircraft, whose resource will soon be exhausted. The aircraft is the first developed from scratch in Russia, work has been ongoing since 2014. Designed for transportation of military personnel, military equipment, various types of weapons and other goods. The carrying capacity is 5 tons, the flight range is 5 thousand km, the aircraft is able to land and take off from unpaved airfields.