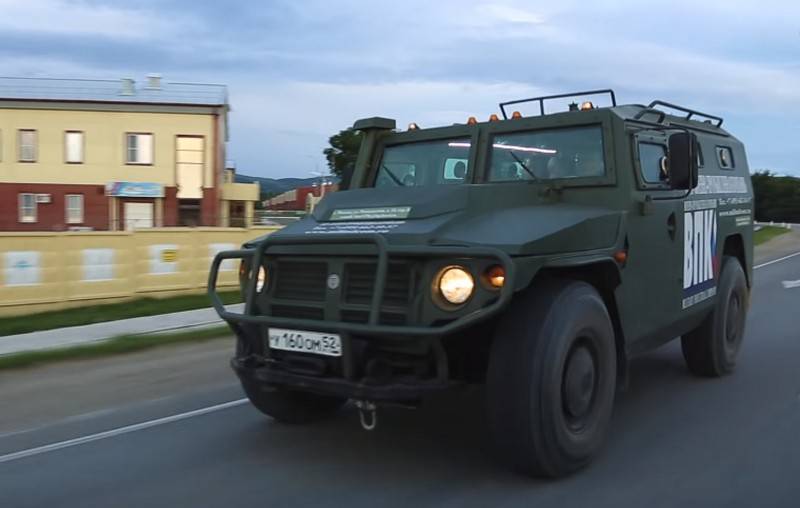 In Russia, a new modification of the Tiger armored car has been developed, which guarantees safe movement in areas with a dangerous epidemiological or biological situation. This was reported by the press service of the Military Industrial Company (MIC), which produces these armored vehicles.
According to the developers, the new modification of the armored car is equipped with a powerful filter-ventilation unit that ensures the safe operation of the crew in areas with a high concentration of toxic chemicals in the air or in areas with a dangerous epidemiological or biological environment.
This modification of the Tiger MSS makes this machine the safest vehicle in the context of the COVID-19 coronavirus infection pandemic.
- the company said in a statement. However, other details of the new modification are not given.
Recall that the Tiger is a Russian multi-purpose armored car manufactured since 2005. Currently, there are about 30 modifications of the car, differing in armor, weapons and tasks. In the Russian army, it is mainly used for carrying out various types of reconnaissance, including RBMB, as well as escorting convoys.
The base version of the Tiger is 5,7 m long, 2,3 m wide and 2,3 m high. The vehicle weighs 6,4 tons (the armored version of the SPM-2 is 7,6 tons).