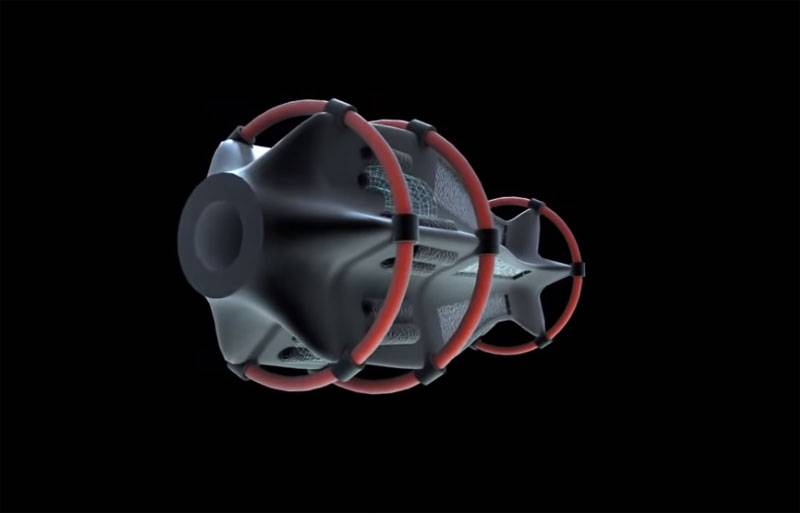 Under the heading "Let's Talk About Science", we propose to consider the work being carried out at the American Institute of Physics (AIP) in the field of robotic methods of treating diseases. The essence of the work is to create microrobots that can deliver drugs to the cells of a specific human organ, increasing the effectiveness of treatment and reducing the side effect of drugs on cells of healthy organs and tissues of the human body.
A study of scientists in the United States is published in the major scientific journal Bioengineering.
From the material:
In order for microscopic biorobots to effectively overcome the body's immune barrier, they must consist of "materials understood by the body in a positive way". They should also be able to freely move through body fluids, including relatively viscous media. Only in this way the drug in the right dose will be delivered without problems to a particular set of cells of an organ or tissue.
A group of scientists led by Nicole Bass and Yunus Alapan say that a control system based on magnetic and even sound impulses is used to move healing microbiores around the body.
Researchers report that they managed to create microscopic systems by combining the so-called nanoerythrosomes (erythrocyte structures) and a special gene substrate. In such a combination, microscopic biorobots can be perceived by human immunity not as foreign bodies.
Microscopic carriers of red blood cells attach to the bacterial membrane using a non-covalent biological link between biotin (a water-soluble vitamin of group B) and streptavidin (a protein produced by Streptomyces avidinii). This process preserves two important erythrocyte membrane proteins: TER119, which is required for attachment by nanoerythrosomes, and CD47, to prevent macrophage uptake. Moreover, the gene substrate is a kind of mover of these biosystems.
Scientists note that during laboratory tests they recorded a reduced immune response to the introduction of microbiorobots with bound molecules of drugs into the body, the role of which was played by vitamins.
The publication says that scientists are going to use this method for the treatment of cancer, when it is necessary to increase the effectiveness of action on specific groups of cells - including to destroy the cells that make up the tumor. Such microrobots were called "healing micro-swimmers."
Experts, having studied the publication, note that this development of American scientists has its own flip side. Indeed, in the case of successful testing of microbiorobots, it is impossible to completely exclude the likelihood that there will be forces that will be ready to use this invention for destructive purposes: for example, for delivery to certain organs and tissues by no means drugs when "disconnecting" the body's immune defense. Moreover, if such a process can also be controlled from the outside.