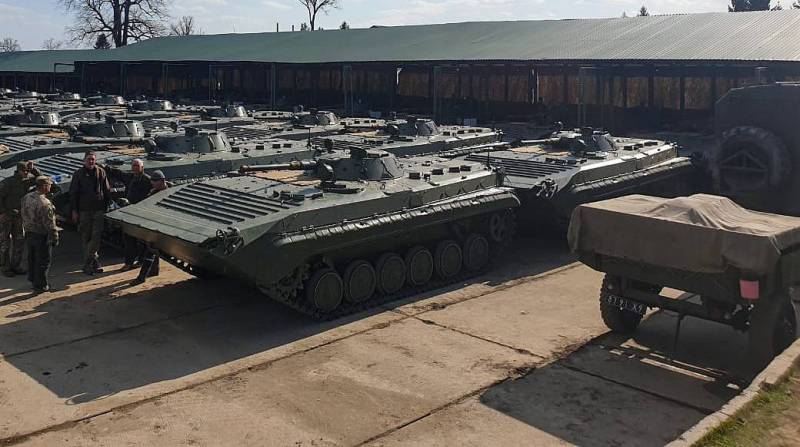 The state-owned company Ukrspetsexport, which is part of the structure of the Ukroboronprom concern, organized the delivery from abroad for the APU of 37 BMP-1 infantry fighting vehicles. The import of armored vehicles from the European Union to Ukraine occurred despite a set of restrictive measures introduced in the countries of origin and transit.
This was reported yesterday in the press service of Ukroboronprom.
The equipment was delivered to the country a week ahead of schedule. Since April 2, it has been undergoing a technical inspection.
Commenting on the supply of infantry fighting vehicles, the head of the Ukroboronprom concern, Aivaras Abromavichus, said that the APU units delivered to Ukraine would receive without delay:
The supplier and the Ministry of Defense maximally contributed to the implementation of this contract, which is important for the defense capability of the state.
It is known that Soviet-made BMP-1s purchased by Kiev were not previously used. They were in the warehouses of the former Warsaw Treaty member countries (the largest number in Poland) in conserved form. Before being sent to Ukraine, they underwent a complete overhaul, during which, if necessary, replacement of components and assemblies took place.
One of the advantages of this armored vehicle in the Armed Forces of Ukraine is considered to be the presence of a 73 mm caliber Grom gun in its arsenal, which is not subject to the restrictions established by the Minsk agreements. Does this mean that the Armed Forces of Ukraine are going to use this military equipment in the Donbass?