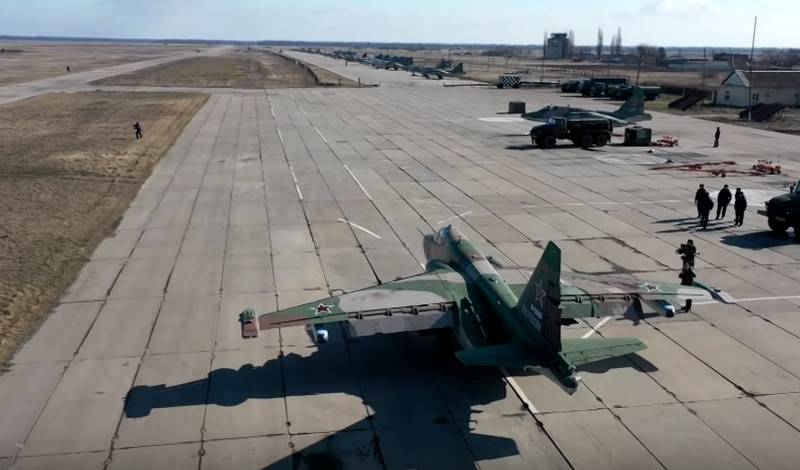 The upgraded attack aircraft Su-25SM3 entered service with the aviation regiment stationed in the Kuban. This was reported by the press service of the Southern Military District.
The plane was received at the factory, after which it flew to a permanent airfield. According to the report, the new attack aircraft, which arrived at the unit, has already been checked by engineering and technical services and allowed to perform combat missions.
Having flown from the manufacturer to a permanent airfield in
aviation
part of the 4th Air Force and Air Defense Army in the Krasnodar Territory, the aircraft covered more than 800 km
- stated in the press service, adding that this is the fifth delivery of the Su-25SM3 to the aviation units of South-East Military District.
In May last year, it was reported that in the aviation unit of the 4th Army of the Air Force and Air Defense of the Southern Military District, two assault squadrons were formed on the Su-25CM3.
Su-25M3 is a further modification of the Su-25CM attack aircraft. On the upgraded machines installed a digital display, which displays the ground and air situation, installed a new fire control system and satellite navigation GLONASS. The combat effectiveness of the machine has improved threefold compared with previous modifications. The aircraft is capable of hitting ground targets from a considerable distance, without entering into visual contact with a target, but only by coordinates.
The aircraft is designed to destroy small-sized mobile and stationary ground objects, as well as low-speed air targets.
Earlier it was reported that up to the level of the Su-25СМ3 it is planned to upgrade the entire existing fleet of Su-25 attack aircraft, including the Su-25СМ.