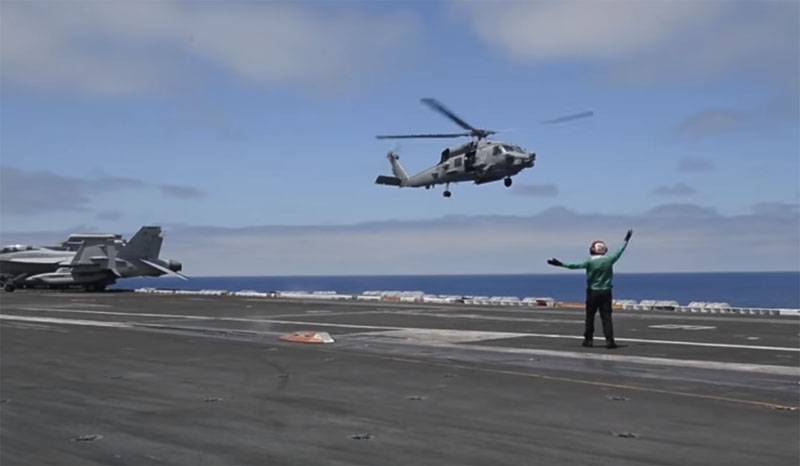 From the US come
news
about the next resignation, which relates to the situation with the aircraft carrier Theodore Roosevelt. Recall that earlier in the US Navy Department it was decided to remove from the post the commander (in the American tradition - the captain) of the aircraft carrier warship Brett Crozier.
Crozier was removed from his post for contacting the Pentagon through the media asking for help in connection with the growing number of crew members who became ill with a new coronavirus during a long voyage.
Now the United States has decided that the one who removed Brett Crozier should also be dismissed. That person was Thomas Modley, the acting Secretary of the U.S. Navy.
According to the latest reports, Modley resigned "of his own free will." And this resignation, according to US media, was immediately accepted by US Secretary of Defense Mark Esper.
Esper announced that a new Navy minister has already been appointed. They became James MacPherson, who served as deputy secretary of the US Army. It is noted that before the appointment, Esper consulted with US President Donald Trump. Trump himself confirmed such consultations and noted that Modley made the decision on his own.
Meanwhile, the number of crew members of "Theodore Roosevelt" with detected coronavirus infection exceeded 200.