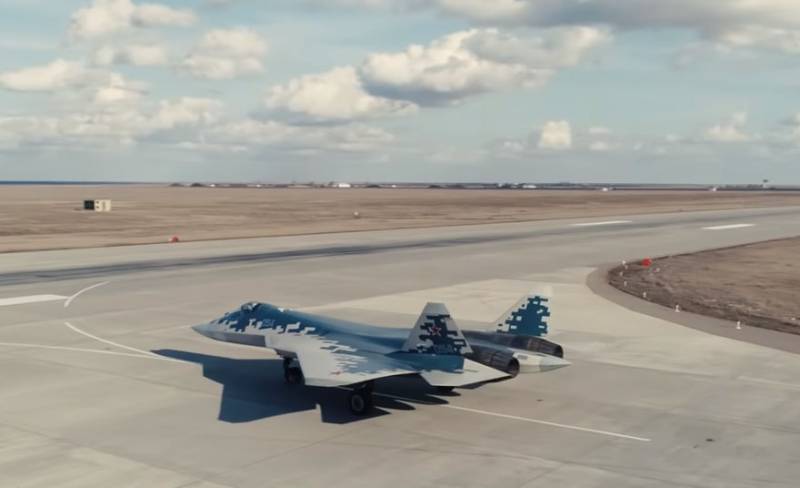 The world media divided into two information camps when publishing their estimates of the fifth-generation fighter Su-57. Moreover, the barricades between these camps are such that sometimes the same channels and publications can go from one side to the other, publishing materials often of a different nature.
So, in the Chinese press, Russian newest fighters can criticize, and in a few days issue material that this is a unique military equipment in terms of maneuverability and combat effectiveness. And the authors themselves, this approach, apparently, is not particularly embarrassing.
That is why when a material with a negative expressed by the author or reverence for the Su-57 appears in a foreign publication, this does not mean at all that the opinion cannot, so to speak, transform after some time - depending on the "moods" .
Therefore, the material of the French edition of Capital about the Su-57 that caused a stir in Russian expert circles should be evaluated first of all without undue emotions. As they say, they can also "change shoes". What material are we talking about?
And this is an article in which the author admires the fifth-generation fighter Su-57. According to him, the demonstrated Su-57 aerobatics demonstrate its exceptional maneuverability. The author adds that the plane is made of composites for a quarter, has reduced visibility for the enemy radar, as well as a large radius of action - up to 1750 km. Separately, the author reminds readers that the Russian Su-57 were tested in Syria. Capital calls the Su-57 "the pearl of the Russian
aviation
".
In principle, nothing new was voiced by the French author. That is why the material should be considered as one of many foreign ones, where admiration for the Su-57 aircraft alternates with attempts to publish anti-PR and vice versa.
Recall that at the moment, the Su-57 is being prepared for deployment to the Russian Armed Forces.