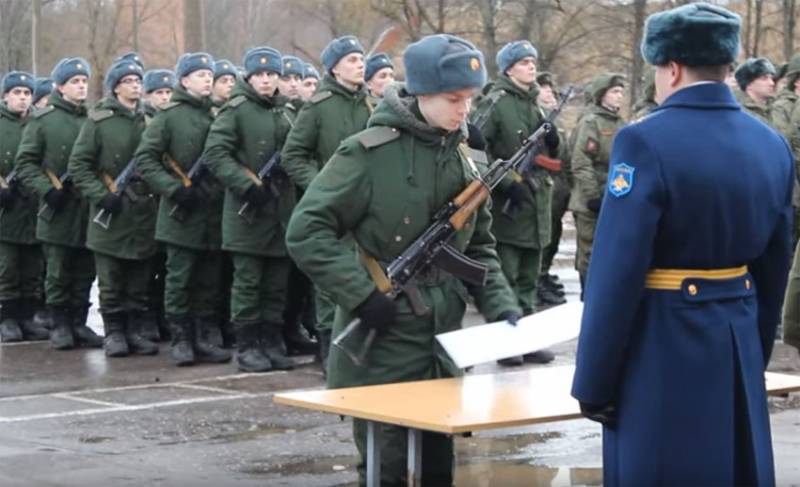 In 2020, for the first time in
stories
new Russia discussed the issue of possible postponement of military conscription for an indefinite period. The reason for this discussion is understandable - the coronavirus pandemic that the whole world is facing. As a result, the Ministry of Defense made an unambiguous decision: there will be no postponement of the military draft, let alone its review or cancellation.
In early April, military service in our country started. And the employees of the military commissariats began the usual work, which consists in ensuring the recruitment of the proper number of young people aged 18 to 27 years in the country's power structures: the Armed Forces, the Russian Guard, the Border Guard Service, the Ministry of Emergencies and not only.
Today, the employees of the military enlistment offices of the Russian Federation have a professional holiday. However, there is no time to celebrate. After all, we are talking not only about the spring draft campaign, but also that this campaign is clearly different from all previous ones.
For the first time, Russian military commissariats are forced to switch to a remote work mode. The reason is the same - the coronavirus COVID-19, which managed to intervene in all spheres of human life. Employees of the recruiting departments are engaged in the refinement of the lists of recruits using means of communication: telephones, information and communication networks. This is necessary to exclude young people and their parents from visiting the military enlistment offices against the background of an outbreak of coronavirus.
In fact, we are talking about an unprecedented version of the work, when, in the face of limited opportunities, the staff of the military registration and enlistment offices must provide the standards for spring draft. In this case, it is necessary to comply with all the rules of law, which is also important.
In such a difficult situation, "Military Review" expresses gratitude to the employees of the military commissariats who, on their professional holiday, solve problems that are extremely important for ensuring the security of our country.