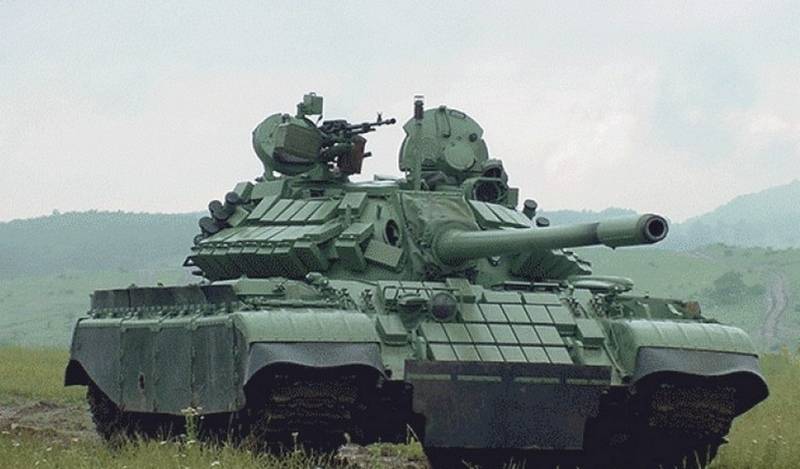 Serbia delivered first batch to Pakistan
tanks
T-55, modernized at Yugoimport SDPR. It is reported by the Serbian defense
news
portal Borbeni Effektiv.
It is reported that at this stage, the Pakistani military received 100 upgraded T-55N tanks out of 282 ordered. According to the plans of the Ministry of Defense of Pakistan, the tanks received will immediately be placed on the western border with Afghanistan.
During the modernization, the Serbs equipped the Soviet T-55 tank with an improved engine, modern hull protection and a full range of the latest electronic equipment and optics. In particular, the modernization package includes updated dynamic armor protection, reinforced with reactive panels, the installation of a more powerful modernized engine (780 hp), a modern fire control system and RFB protection. Replaced communications.
The tank is equipped with panoramic optoelectronic devices with day and night channels for the commander and driver. The gun remained the same, but the ammunition was replenished with new shells. Installed PU smoke grenades. It is possible to install a clearance system.
The tanks were withdrawn from the arsenal of the Serbian army in the early 2000s, about 700 tanks were decommissioned in total.
According to the Chinese edition of Sohu, the entire batch of 282 T-55 tanks cost the Pakistani budget an amount comparable to the cost of 14 Chinese-made VT-4 MBTs.
Currently, Pakistan is armed with 320 Ukrainian-supplied T-80UD tanks, as well as more than 300 Type-85-II tanks and about 400 Type-90-II (Al-Khalid) assembled under a Chinese license.