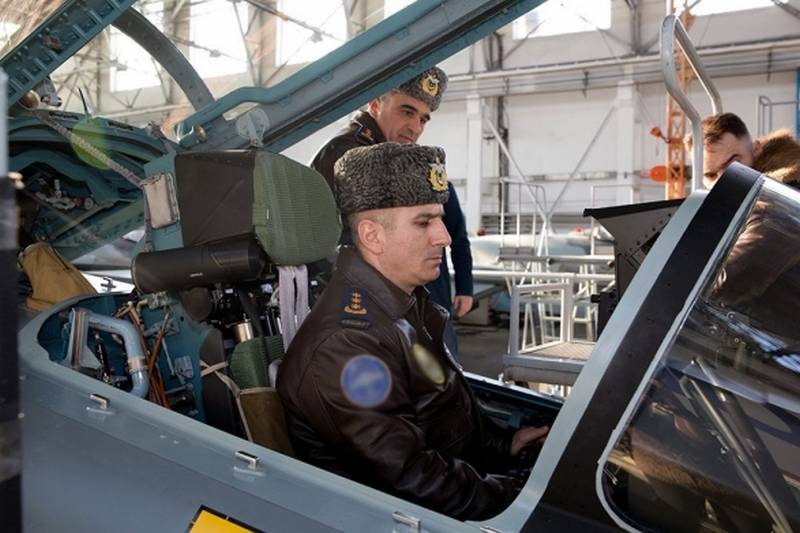 Russia is ready to supply Russian fighters to the Air Force of Azerbaijan. This was reported by the Azerbaijani Ministry of Defense following the negotiations of the parties.
According to the military department of Azerbaijan, the specialists of this country visited Russian enterprises where MiG-35 and Su-35 fighters are manufactured. As a result of the negotiations that took place during the visit to the aircraft factories, the Russian side announced its readiness to supply combat aircraft for the Azerbaijani Air Force.
Within the framework of military-technical cooperation between the Republic of Azerbaijan and the Russian Federation, a group of specialists of the Air Force of Azerbaijan visited the enterprises of the military-industrial complex of Russia (...) for the production of Su-35 and MiG-35 combat aircraft. The Russian side expressed its readiness to supply combat aircraft to our country in an amount that meets the needs of the Azerbaijani Air Force
- The Ministry of Defense of the republic said in a statement.
During a visit to aircraft factories, the Azerbaijani military familiarized themselves with the detailed tactical, technical and combat characteristics of the MiG-35 and Su-35 fighters. The country's military department declares its interest in the purchase of Russian-made combat aircraft.
Briefings on the tactical and technical characteristics, combat capabilities, armament of combat aircraft were presented to the Azerbaijani delegation (...) Azerbaijani military pilots at Russian military air bases performed practical flights on MiG-35 aircraft
- the message says. At the same time, specific negotiations on the supply of Russian fighters of the Republican Air Force have not yet been reported.