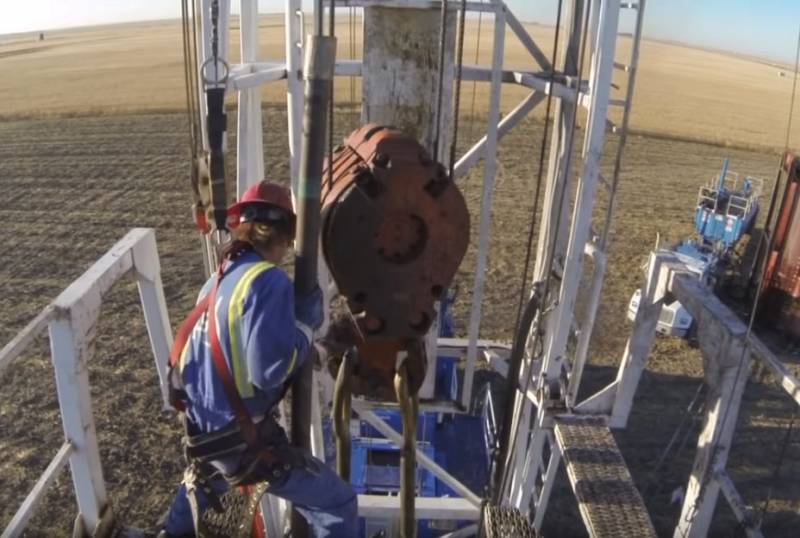 The French edition of La Tribune decided to explain to its readers why there were problems in the global energy market. The author of the "explanation" was journalist Jerome Maren. He "laid out" the situation in several questions and answers. What specific questions and answers are we talking about?
1 Question:
Why did oil prices collapse from 64 to 22 dollars per barrel in a short time?
Mr. Maren is deeply convinced that all this happened due to coronavirus and Russia. I immediately recall the famous tirade of Barack Obama, who in his presidency declared "three world threats - Ebola, Russia and ISIS (prohibited in the Russian Federation)."
From La Tribune:
The fall in oil prices is also associated with Russia's refusal to reduce production at the OPEC + meeting. Then an immediate response from Saudi Arabia followed.
It is strange that the author did not remember the United States, which initially held the position not to support the decline in production.
2 Question:
Why did Russia refuse to reduce oil production?
Jerome Maren:
It is believed that maintaining low prices could inflict a fatal blow on the American shale, a fragile sector that needs a barrel no cheaper than $ 50 to make a profit.
3 Question:
Why did Saudi Arabia respond so sharply?
An author at La Tribune reports that Riyadh's goal, it turns out, is to "preserve the OPEC + deal."
4 Question:
Does Russia and Saudi Arabia have something to lose?
The author believes that Saudi Arabia is in a better position, since the cost of production there is $ 2,8 per barrel, and in Russia it reaches $ 20. At the same time, the French observer overlooks an important detail: the price of oil is formed not only from the price of its physical production, but also from the price of transportation. And here, Russia already has significantly more advantages compared to Saudi Arabia due to the presence of an extensive network of pipelines both domestically and in the "export" direction.
From the material:
These manufacturers still will not be able to resist for a long time. Both countries have financial reserves, but they are not inexhaustible.
5 Question:
Why will Riyadh and Moscow negotiate again?
In a French newspaper, it is stated that these negotiations will take place for the reason that Russia and Saudi Arabia are not interested in a long-term confrontation, which can only aggravate the economic situation throughout the world.
As a result, the author notes that US President Donald Trump, who is "ready to mediate," intervened.
Against this background, statements appeared about the allegedly Saudi ultimatum to Moscow. Western media say that Riyadh allegedly insists that Russia reduce production more than other participants in the OPEC + deal. But the ultimatum implies "punitive measures" in case of refusal. If so, then what kind of "punitive measures" is Riyadh ready to introduce: to increase production volumes again, bringing down oil, and at the same time "burning off" its own reserves?