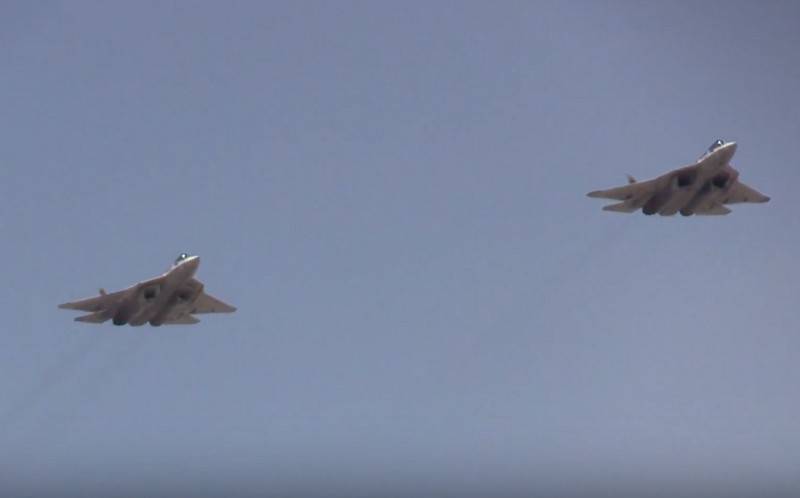 В
aviation
Four of the MiG-9K and four Su-31 will take part of the Victory Parade, which is scheduled to take place on May 57 this year on Red Square in Moscow. This was reported by TASS with reference to a source in the military department.
According to the source, a total of 55 planes are planned to take part in the aviation part of the parade, including four MiG-31K fighters with the Dagger hypersonic complex and four fifth-generation Su-57 fighters.
The aircraft part of the parade will feature 55 aircraft, including four Dagger air carriers and four Su-57, as well as 20 helicopters, that is, only 75 aircraft, which symbolizes the 75th anniversary of Victory in World War II
- the agency leads the words of the source.
In addition, the A-50 air radar, Il-76 military transport and Il-78 tanker, Tu-95MS and Tu-160 strategists, Tu-22M3 long-range bombers, and Su-24 and Su-34 front-line bombers will take part in the parade. . Also in the parade air group includes MiG-29, Su-30 and Su-35S fighters, Su-25 attack aircraft. Helicopters will be presented Mi-26, Mi-8, Ka-52, Mi-35, Mi-28N.
The first training of the air part of the parade has already taken place. It was held on Monday in Alabino, and this was the first training session in which all participants of the air group took part.
Recall that to date, the Ministry of Defense does not plan to postpone the Victory Parade, preparations for it are going according to plan.