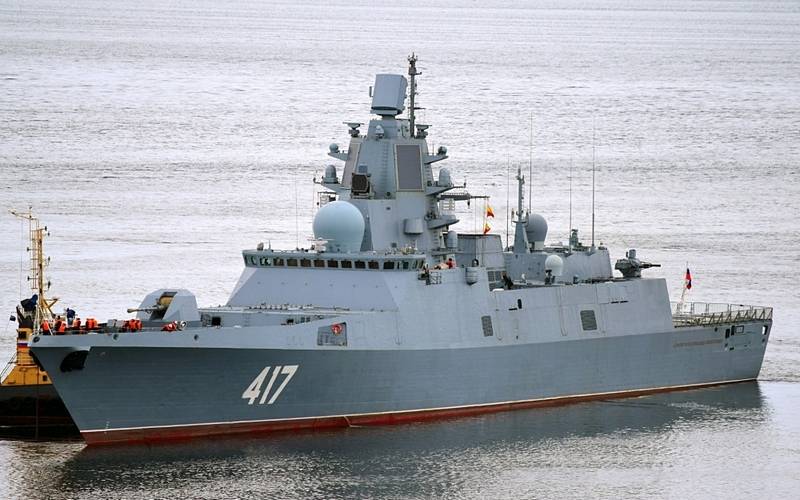 The lead frigate of project 22350 Admiral Gorshkov, aimed at scheduled maintenance, in addition to routine maintenance, will load the Zircon hypersonic missile for the next test firing. This was reported by TASS with reference to a source in the military-industrial complex.
According to the source, the frigate went to the Belomorsk base, where scheduled maintenance and loading of Zircon will be carried out. After the completion of work, the ship will go to the sea ranges of the North
fleet
in the White Sea, where the next launch of a hypersonic missile will be carried out. The exact date of the test is not reported, preliminary plans - April - May.
The frigate Admiral Gorshkov went to the White Sea Naval Base to carry out a number of routine maintenance, as well as loading the Zircon missile into the launcher. The second test firing hypersonic missile will be performed from the ship in April - May
- the agency leads the words of the source.
Recall that the first tests of the Zircon hypersonic missile from the surface ship became known at the end of February this year, when
news
agencies reported the launch of Zircon from the frigate Admiral Gorshkov at one of the Northern Fleet's naval ranges in the Barents Sea. It was reported that a rocket launched from a ship overcame more than 500 km and hit a target located on the shore. It was clarified that the first launch was carried out in January.
"Admiral Gorshkov" is the lead frigate of project 22350. It is intended for combat operations in the far and near sea zones, as well as for participation in solving problems in the ocean zone. The ship's displacement is about 4500 tons, the longest is about 130 m, the largest is more than 16 m. Cruising range - more than 4000 miles, seaworthiness - without restrictions.
Built at the Severnaya Verf shipyard in St. Petersburg, became part of the Northern Fleet in July 2018.
Armament: 130-mm A-192 artillery mount, Redut anti-aircraft missile system, UKSK 3S14 universal launcher for 16 Caliber or Onyx anti-ship missiles, Paket-NK anti-submarine system, Ka-27 anti-submarine helicopter.