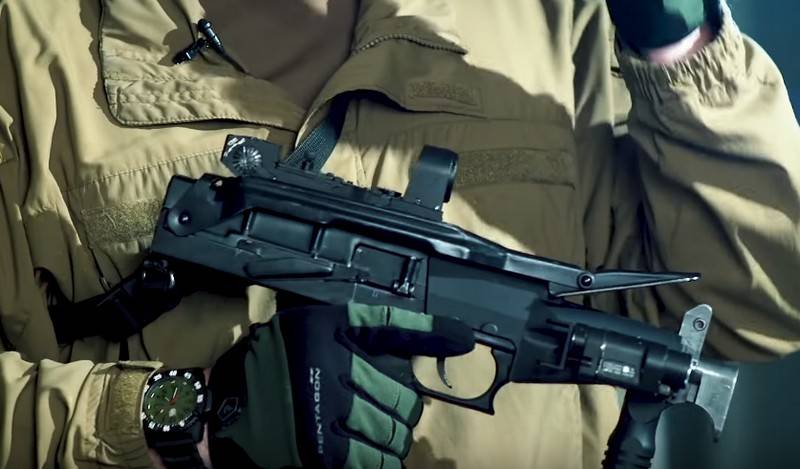 The Russian Guard will adopt the SR-2MP submachine gun, an appropriate procedure is currently underway. It is reported by RIA
News
with reference to the source in power structures.
In the Russian Guard, measures are being taken to take into service the national guard of the Russian Federation 9x21-mm submachine gun SR-2MP
- The interlocutor of the agency said, without going into details.
The submachine gun SR-2MP "Veresk" is a modernized version of the sub-machine gun CP-2M, equipped with Picatinny rails with the possibility of equipping a silencer. Currently, this submachine gun is in service with the FSB and FSO units, as well as some special forces of the Ministry of Internal Affairs.
A submachine gun was developed at TsNIITochmash in the city of Klimovsk and was first shown to the public in 1999. Heather was created as
weapon
capable of hitting the enemy in individual means of armor of the second class at a distance of 200 m and unarmored vehicles at a distance of up to 100 m
The caliber - 9X21, was originally developed under the powerful cartridge of increased penetration of the design of Serdyukov SP-10. It can use cartridges SP-10 (with a bullet with a special steel core of increased armor penetration), SP-11 (with a low-resilient bullet with a lead core), SP-12 (with an expansive bullet of increased stopping power), SP-13 (with a tracer bullet).
Earlier it was reported about the plans of the Russian Guard to adopt the Lebedev pistol (PL-15) instead of the PM and the RPK-16 light machine gun instead of the outdated RPK-74.