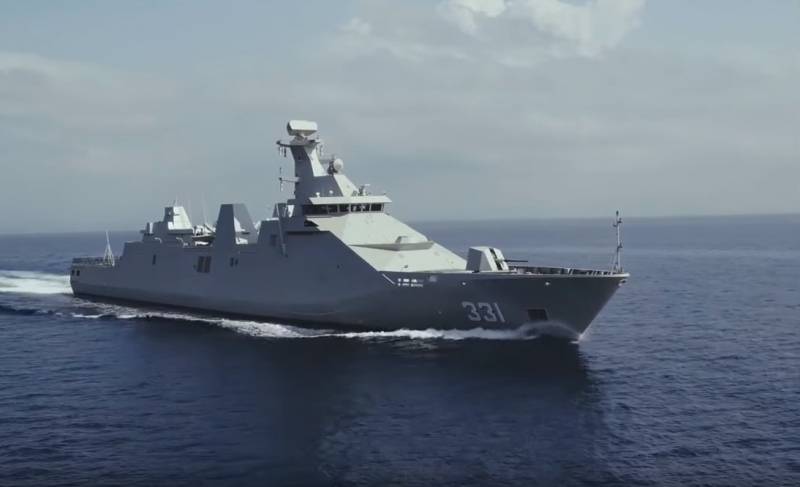 Historically, Hanoi relied on Soviet
weapons
system. In recent years, a certain drift towards Western technology has become noticeable. However, in reality they turned out to be adapted to the Vietnamese military traditions, closely related to Russian supplies.
It seemed that the transfer of Hanoi to the South Korean Pohang class corvettes marked the beginning of the transition process
fleet
to Western weapons.
However, even they were converted to Vietnamese standards and are now equipped with Russian missile systems [RCC "Uran"] and machine guns
- indicates the publication of VNDefense.
Now, active military-technical cooperation with the West has been called into question altogether. It was assumed that Vietnam's order for Sigma 9814 class Dutch corvettes would open a new market and squeeze Russia, which, by tradition, had deep roots in this country.
As planned, Dutch ships from the Russian Federation were to receive only Kamov helicopters [Ka-28 PLO]. It was expected that the main armament will be of Western origin: 8 anti-ship missiles Exocet MM40 Block 3, 12 SAM MBDA MICA VL, one 76-mm gun Oto Melara Super Rapid, two 30-mm artillery mounts Oto Melara MARLIN-WS.
The people's fleet has always been oriented towards the Eastern bloc. If Sigma was bought, Vietnam would have to go in the direction of acquiring Western shells and rockets for the corvette
- notes VNDefense.
The publication believes that "very few countries would be ready to sell it to Vietnam," especially the Exoset anti-ship missiles. In the end, as it reports, Hanoi has refused a deal to buy corvettes.