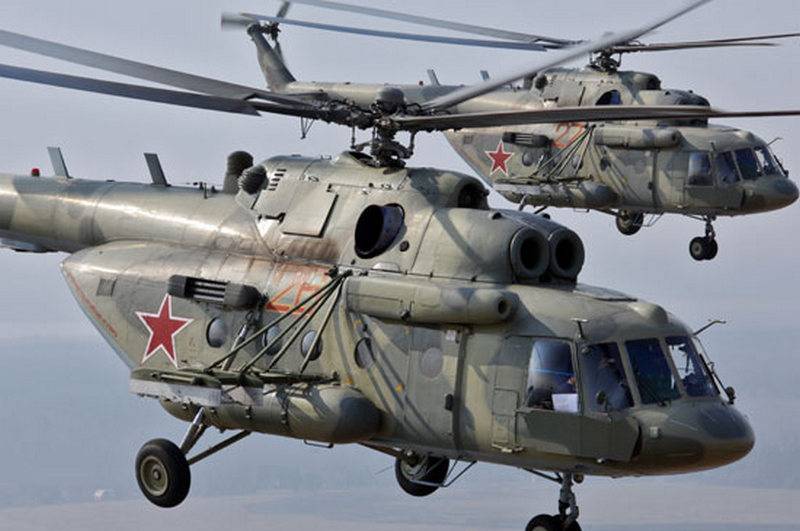 Two new Mi-8AMTSH Terminator helicopters replenished the army aviation regiment
aviation
Southern Military District. This was reported by the press service of the Southern Military District.
A pair of new Mi-8AMTSh helicopters arrived at a permanent airfield in the Krasnodar Territory. Earlier, representatives of the regiment's engineering service took the cars to the manufacturer, after which the helicopters were delivered to the duty station.
The aviation regiment of the Army Aviation Association of the Air Force and Air Defense of the Southern Military District (South Military District), based in the Krasnodar Territory, has been replenished with two new Mi-8AMTSH Terminator helicopters equipped with modern navigation equipment that allows you to fly and perform tasks in any weather conditions
- Said the press service.
At present, the aviation engineering services will carry out the necessary set of acceptance work on the spot, check the functioning of all systems and mechanisms of aviation complexes, after which the helicopter crews will make control flights.
The Mi-8AMTSH helicopter is based on the multipurpose Mi-8АМТ. The new machine retained the capabilities for landing, additionally receiving a set of guided weapons and reinforced armor. Maximum take-off weight is 13 tons, maximum speed 250 km / h, cruising 230 km / h, flight range 610 km. The Mi-8AMTSH equipment includes a new avionics complex, including, in particular, weather radar, satellite navigation equipment and infrared equipment, as well as night-vision goggles for pilots. The defense complex has screen-exhaust devices and a trap shooting system.