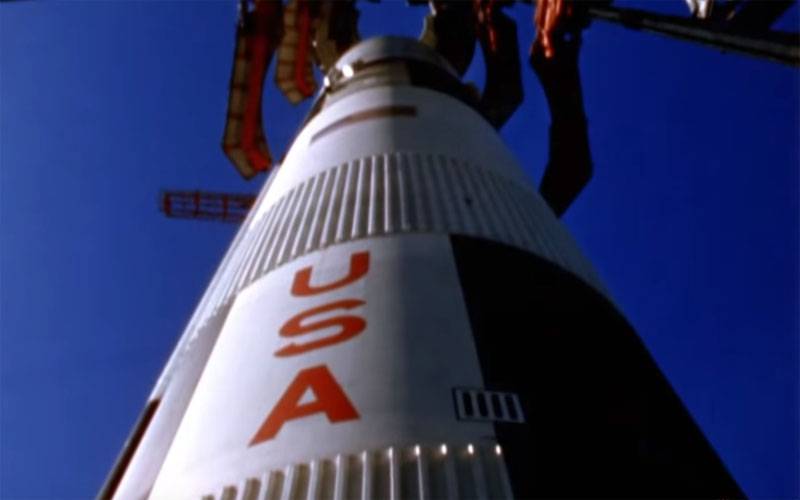 The press service of the American administration published data on the so-called new "space" or "moon" decree signed by the US president. Donald Trump decided to sign a document prescribing the rights for the United States to commercial research, production and use of lunar and other resources in outer space.
In fact, we are talking about the fact that Washington refuses to consider outer space as universal for mankind. The US administration is trying to extend to it (in outer space) the effect of its legislation.
The document separately states that Washington does not recognize the 1979 Interstate Agreement on Activities on the Moon.
From Trump's Decree:
Successful long-term exploration and scientific discovery of the Moon, Mars and other celestial bodies will require partnerships with commercial organizations to extract and use resources, including water and some minerals, in outer space. However, the uncertainty regarding the right to extract and use space resources, including the expansion of the right to commercial restoration and use of lunar resources, does not allow some commercial organizations to participate in this enterprise.
The White House believes that "uncertainty" should be resolved by granting the right to American companies to conduct business on the aforementioned Moon and Mars.
From the decree:
Americans should have the right to engage in commercial exploration, extraction, and use of resources in outer space in accordance with applicable law. States are not party to the Moon Agreement. In addition, the United States does not consider the Moon Agreement to be an effective or necessary tool for the leadership of nation states regarding the promotion of commercial participation in the long-term exploration, scientific discovery and use of the Moon, Mars or other celestial bodies.
This decree once again proves the thesis that the United States seeks partnership only where it is profitable for themselves or where it simply cannot do without it at one time or another. In other cases, legislation is tailored solely to its own interests, even in areas that are literally far from the United States.