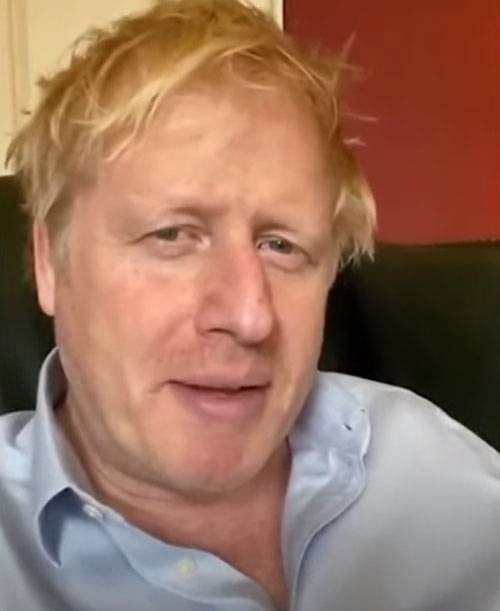 The British press comes out with conflicting materials that talk about health problems with Prime Minister Boris Johnson. Some time ago, in Britain, information was first published on the isolation of the country's prime minister, then on confirmation of the diagnosis of COVID-19, but it was always said that the disease was mild. However, after there were reports of his hospitalization.
Today, the Daily Mail, citing an unnamed source in the UK cabinet, writes that the 55-year-old is allegedly unable to breathe on his own.
After some time, the British media "adjusted" their messages, saying that oxygen therapy was used for treatment. This procedure is prescribed, including to patients with identified heart failure.
From the material:
Such treatment involves pumping oxygen-saturated air into the lungs.
However, it is alleged that we are not talking about the fact that Johnson is not able to breathe on his own.
Recall that earlier the British Queen addressed the nation. Throughout her long reign, Elizabeth II addressed the people only four times. This suggests that in the Queen's residence, the situation with the coronavirus in Britain is considered an emergency.
For your information:
To date, there are about 47,8 thousand new cases of coronavirus in the United Kingdom. Moreover, mortality is very high - about 10,3%. For comparison: mortality rates in Germany - about 1,6%, in Russia - 0,81%, and, for example, in Italy, this figure has already exceeded 12%.