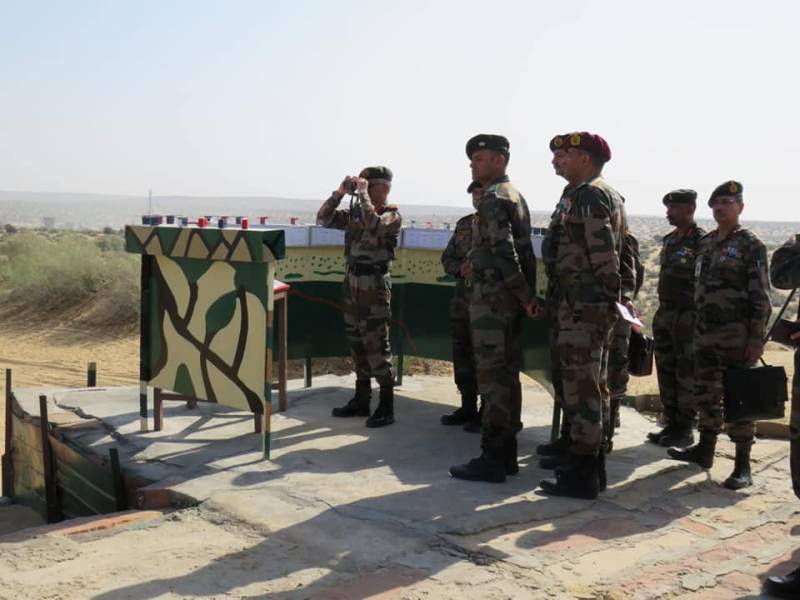 The Indian Defense Ministry reports a clash on the border with Pakistan in Jammu and Kashmir. The report said that a clash broke out against the backdrop of a joint operation deployed by the army and the border service to curb the penetration of militants into Indian territory. In New Delhi, Islamabad is sponsoring attacks by representatives of illegal armed groups.
According to the latest information, five militants were neutralized as a result of the battle. At the same time, the Indian military suffered similar losses - five people. Among the dead Indian soldiers - two paratroopers. Their names are called: Amit Kumar and Bal Krishan. The airborne detachment, into which they entered, fell under heavy fire and suffered losses by the dead and wounded.
The representative of the Indian law enforcement agency, Colonel Rajesh Kalia, said that the soldiers died as real heroes.
At the same time, eyewitnesses note that, in fact, the paratroopers did not even have a chance to engage in a full-fledged battle with the militants. Their unit was shelled immediately after landing in the sector of Kerana (northern part of Kashmir). According to some reports, Indian border guards rescued the unit from complete defeat, which in the end also suffered losses.
It is noted that there were difficulties with the evacuation of the wounded. In addition to the fact that the evacuation had to be carried out practically in the conditions of the ongoing skirmish, the weather in the area of ​​operation deteriorated and heavy snowfall began.
Colonel Kalia:
Snowfall made evacuation of the wounded very difficult. As a result, two more wounded soldiers later died.
For this operation of the Indian security forces, questions arise in India itself. One of them is related to reconnaissance. After all, if the paratroopers came under heavy fire, as stated, it means that the militants managed to prepare for the arrival of the Indian detachment by organizing an ambush. If there was no ambush, it turns out that the Indian fighters received orders to attack "on the forehead," which also raised questions.