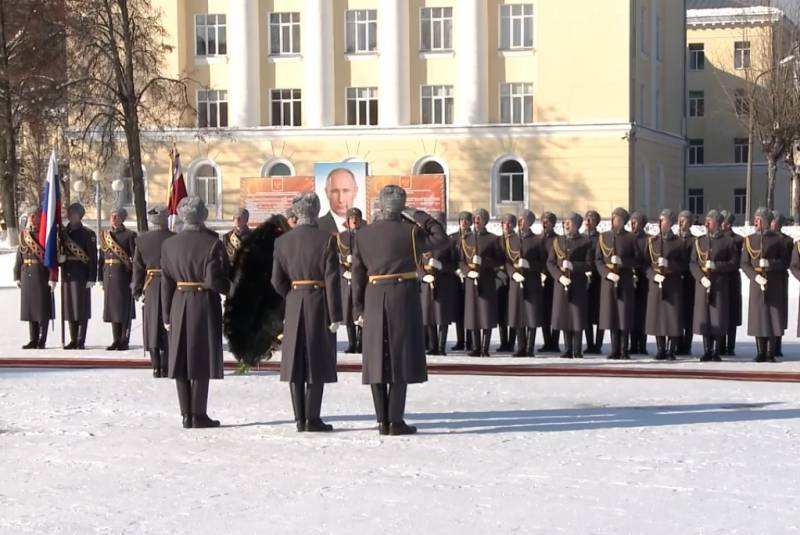 The Ukrainian edition of Korrespondent.net has published a note that refers to the sending of elite Russian units to Donbass. It is - no less than - about the Dzerzhinsky division.
The author of the article is a certain Yaroslav Norman.
He reports on a "secret order" from the Kremlin leadership to send special forces of the Dzerzhinsky Separate Division of the Russian Ministry of Internal Affairs to the Donbass. Norman explained, "why did you need it."
He talks about the low level of "Russian-terrorist forces." Probably, he was referring to the People's Police of LDNR. So, according to him, it consists of drug addicts, criminals and other rabble, who are supposedly being transferred here from Russia. And they are commanded by "personnel officers of the Armed Forces of the Russian Federation." The main occupation of the military LDNR, according to the Ukrainian journalist, are shelling their own positions and residential areas. This is allegedly done in order to discredit the Armed Forces of Ukraine.
They also, according to Norman, rob the local population and, after drinking, arrange firefights, because of which the level of non-combat losses is high in the LDNR army. Apparently, the journalist somewhere had the opportunity to observe such pictures. Probably in parts of the Armed Forces.
In addition, the militias allegedly massively deserted, which is why the military units of the republics are experiencing a chronic shortage.
If you believe the description of the Ukrainian journalist of those forces that oppose the "valiant" Ukrainian warriors, it remains only to be surprised that they still have not taken Donetsk and Lugansk.
In general, Russian personnel officers ceased to cope with their subordinates, who constantly either shoot at each other and local residents, or run away from the Ukrainian "liberators". Therefore, the Moscow leadership allegedly sent them to help Dzerzhinsky's division - an elite Russian unit. It, according to Norman, will serve as a detachment detachment, catch deserters and force them to shoot at "warriors of the light" from the APU.
The most interesting thing is that many Ukrainian readers can take this opus, published in Korrespondent.net, for "face to face", because they have been actively brainwashed by Ukrainian media for six years. They firmly believe that "these separatists" are shelling themselves. They also believe in the bright image of the "Ukrainian liberator".
And even information about the mass dispatch of elite Russian military units to the Donbass has long been familiar and does not cause them any rejection. After all, in Ukraine they write about this constantly. For example, back in 2014, Ukrainian media seriously wrote about the shipment of the 4th Guards Kantemirovskaya to Lugansk
tank
division.
It turns out that the more monstrous a lie and the more often it is repeated, the easier it is to make it believe.