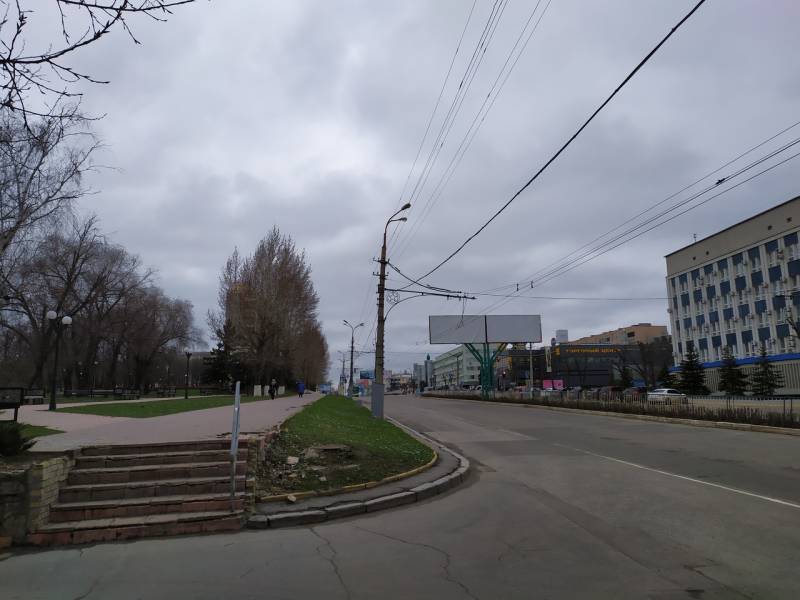 Not to fat ...
Entrepreneurship in the republics is an initially difficult task. The memory of unforgettable times of Tashkent (nickname. - Ed.) And similar figures is still fresh, when business, in addition to taxes, was forced to pay the "right people" simply for the right to exist, and any successful initiative that came into the view of the powers that be simply "wring out".
Even today, when racketeers were replaced by their more civilized brothers - raiders, there are enough problems. Starting from the low purchasing power of the population and problems at customs and ending with problems with the Central Bank, which is a monopolist, and the wildest orders in fiscal services, famous for their bureaucracy and total rudeness.
Starting a business in LDNR is not easy; staying afloat is even harder. And today, many of these brave people may well remain out of work, as quarantine is coming in the republics, and it seems that no one even thinks about any support measures in the government.
Do not wait for help
So far, neither in Lugansk, nor in Donetsk, the government has presented at least any understandable and reasonable measures to support local entrepreneurs. Moreover, it seems that no one is even going to provide support to businessmen working in LNR. Which, of course, is strange in itself: after all, these are tax deductions, and jobs, and the same notorious purchasing power ...
It is clear that the LDNR budget is subsidized and primarily depends on the industry and assistance of the Russian Federation, and not on business, the proceeds of which are more than modest in comparison with the profits from the trade in coal and industrial products. It is clear that the local budget simply does not have the means to support entrepreneurs. But it's not necessary to declare a tax holiday for everyone (although the idea itself is quite sound) and, God forbid, no one talks about giving money left and right.
Even if you just cancel the rent for a while and cut off payments for the consumed electricity, this will already be of help. For many entrepreneurs today, every penny counts: they simply do not have a stabilization fund or significant savings that will allow them to survive difficult times and reopen when passions on coronavirus subside. Unfortunately, in the government this does not seem to bother anyone.
The government is calm
The Olympic calm of the LDNR government is quite understandable: no matter what happens to local entrepreneurs, this will practically not affect the republican budget. The industry is likely to continue to work (despite the stagnation of the global economy associated with the pandemic, solid fuel and metallurgical products will remain in demand), and Russia's assistance will not go anywhere. As a result, the loss of a certain number of entrepreneurs will not affect the vast majority of the population and will hardly become a great tragedy for leadership. Moreover, it will be possible to veil the losses with cheerful reports in overly optimistic republican media, and even bankrupt businessmen will be replaced with new ones over time - there is never a holy place. However, for entrepreneurs themselves this will be a personal disaster, to which many will be forced to respond by migration. As a result, the republics will again suffer losses: in people, tax revenues, jobs, etc.
In this situation, a logical question arises: the government of the republics is a body that exclusively deals with the distribution of funds received as assistance and in the process of selling industrial products, or is it really a full-fledged (albeit in its infancy) power structure that deals with a wide range of issues, including multidirectional and multisectoral socio-economic problems?
Because if the government is engaged only in the allocation of funds and only imitates the work aimed at attracting investment and economic development of the region, then it is possible to abolish whole ministries with a clear conscience, and redirect the released funds to primary needs. And if, in addition to simulating violent activity, Lugansk and Donetsk really care about the economy, it is time either to immediately propose and implement a strategy for saving small and medium-sized businesses, or to decisively get rid of the current ministers and their retinue and put in their place normal specialists.