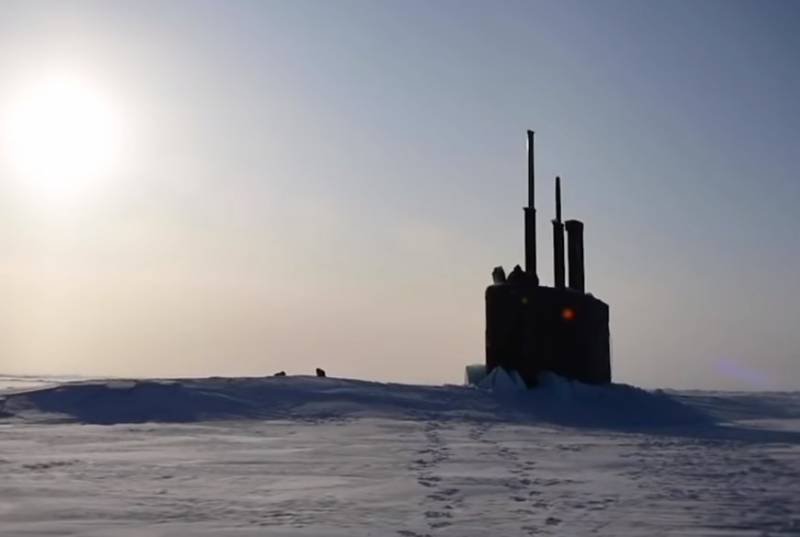 Recently, the Arctic is beginning to interest many countries of the world. But it causes the greatest interest in Russia and the USA.
This is written by the Chinese publication Zhongguo Junwang. As if China, this region is not of "hot interest".
Journalists of the publication emphasize that control over the Arctic zone provides not only access to its rich resources, but also provides serious geopolitical advantages.
Russia has the largest territory in the world adjacent to the North Pole. Therefore, she began active development of the Arctic in the era of the Russian Empire. The United States has begun to actively claim this region recently. More and more Americans began to conduct military maneuvers in the Arctic. The most memorable IceX-2020 exercises, during which the Toledo submarine sailed, breaking ice. Actually, if for the US Navy this is considered a major achievement, then in Russia any nuclear submarine of the North or the Pacific is capable of this.
fleet
.
The increased attention of the military to the North Pole region is due to the fact that it is the center where Europe, Asia and North America converge. From here, one can keep almost the entire Northern Hemisphere of the Earth at gunpoint.
In addition, the Arctic zone is rich in hydrocarbon deposits. Since there will be a shortage of the planet in the future, the Arctic's oil and gas resources could mitigate this crisis. Therefore, a country that develops this region will receive significant benefits.