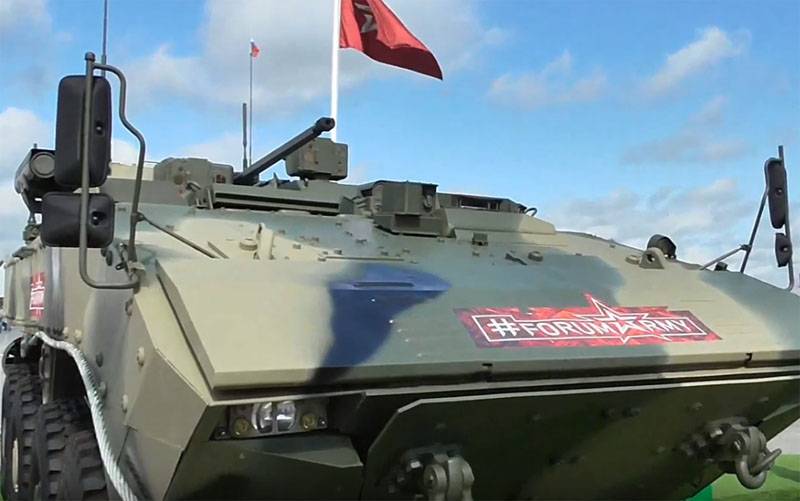 BTR and BMP platform "Boomerang" went through a certain revision. We are talking about promising armored vehicles on a wheeled platform, which was developed by the Military Industrial Company ("MIC").
According to the latest information, the innovations of the Boomerang are primarily associated with the strengthening of the armor component when using armored vehicles in water operations. In particular, representatives of the military-industrial complex are talking about an increased armored hull, which increases the buoyancy of armored personnel carriers and infantry fighting vehicles on the Boomerang platform.
After the expansion of the armored corps, displacement indicators were increased, as reported by TASS with reference to the press service of the said company. The increase in volume allows you to increase ergonomics when placing the landing. Additional hinged elements allow you to increase the level of protection of military vehicles, troops and crew.
In fact, we are talking about a multifunctional unified platform (VPK-7829), which can be used to create various means of military equipment.
Recall that for the first time equipment on the Boomerang wheeled platform was demonstrated at the Victory Parade on May 9, 2015. The platform uses the YaMZ-780 engine, which allows you to move at speeds up to 100 km / h on the highway and up to 50 km / h on rough terrain. The combat weight before refinement is 34 tons. After increasing the armored hull, mass data has not yet been submitted.