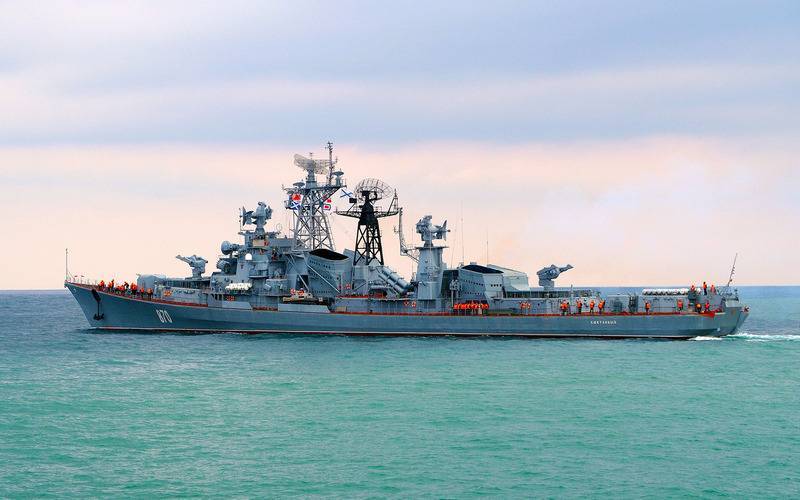 Sentry ship "Shrewd" of the Black Sea
fleet
included in the book of records (achievements) of the Armed Forces of the Russian Federation with the wording - 50 years in the Navy. The certificate of record was awarded to the command of the Black Sea Fleet, the press service of the Southern Military District.
Reportedly, the main achievement of the ship is a twofold excess of the design service life, as noted in the certificate. The decision to include the ship in the list of records of the RF Armed Forces was made at the end of December 2019 at a meeting of the Board of the Ministry of Defense.
Recall that the "sharp-witted" is currently withdrawn from the current Black Sea Fleet, in the plans of the Black Sea Fleet command to make the guard a ship-museum. Earlier it was reported that the museum was planned to be built by the Navy Day (celebrated on the last Sunday of July), but due to the coronavirus pandemic, the date may be shifted indefinitely. At present, the installation of the "Shrewd" in Artbukht is under consideration.
The command of the Black Sea Fleet notes that despite the 50-year service of the ship as part of the Black Sea Fleet, in recent years it was this watchtower that was involved in tracking NATO ships and the alliance exercises in the Black Sea. The ship was withdrawn from the fleet in October 2019.
The watchful ship "Shrewd" of project 01090 became part of the USSR Navy in 1968. Displacement - 4460 tons, length - 144 meters. It speeds up to more than 30 knots. The main armament is eight launchers of anti-ship missiles X-35 "Uranus", as well as a twin AK-76 726-mm gun mount, two Volna air defense systems (16 missiles), a 533-mm torpedo launcher and two RBU-1000 rocket launchers.