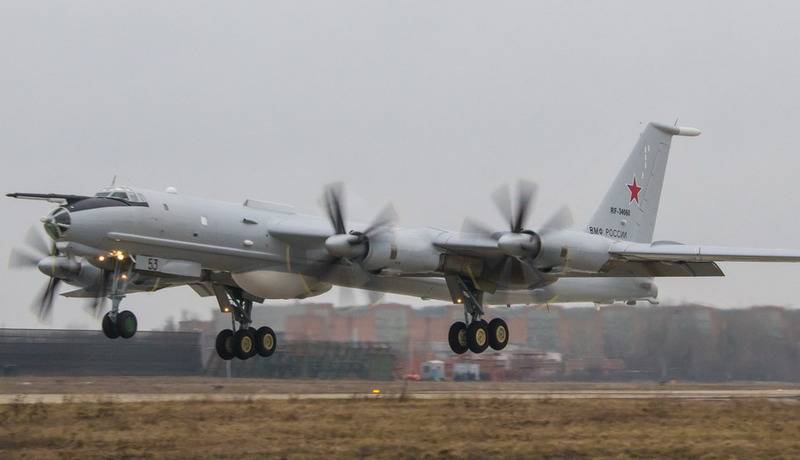 Three long-range anti-submarine aircraft Tu-142M3 Pacific
fleet
worked out the search and tracking of submarines of the conditional enemy in the Sea of ​​Okhotsk. This was reported by the press service of the Pacific Fleet.
According to the report, three long-range anti-submarine Tu-142M3 took off from the Kamenny Ruchei airfield and patrolled over the Sea of ​​Okhotsk, during which a search was made for submarines of a conditional enemy.
During the flight, the crews of three long-range Tu-142mz anti-submarine aircraft from the Kamenny Ruchey aerodrome worked out the search, classification, tracking and application tasks over the Sea of ​​Okhotsk
weapons
enemy conventional submarines
- said in a statement.
In addition, the crews worked out the integrated use of radar and sonar detection equipment, staging buoys, receiving and analyzing the information transmitted by them. After detecting enemy submarines in a given area, the aircraft inflicted a conditional blow on them.
Tu-142M aircraft are a modernized version of the long-range Tu-142 anti-submarine aircraft, created on the basis of the Tu-95 strategic bomber. In the version of the Tu-142M3 was adopted in 1985, was mass-produced until 1994. The maximum flight range exceeds 12 km, flight speed with a mass of 000 tons at an altitude of 138 meters - up to 7000 km / h. Flight duration - 855 hours. The aircraft are equipped with submarine detection tools, as well as missiles, bombs and mines.