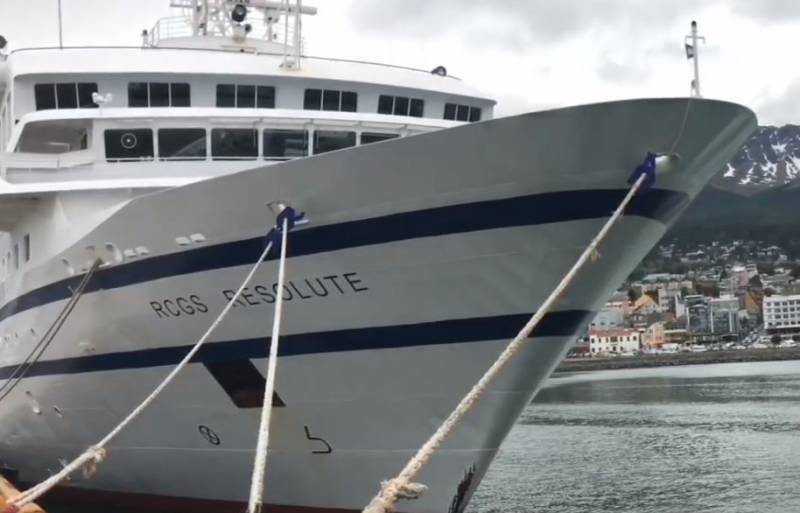 A video of an incident involving a patrol ship of the Venezuelan Navy GC-23 Naiguata dated March 30 appeared on the network. Military Review previously reported that about 13 nautical miles from La Tortuga Island, a Venezuelan warship tried to ram the Resolute cruise ship, which was drifting in the Caribbean during engine maintenance.
RCGS Resolute was flying the flag of Portugal. The liner is designed for cruises to the shores of Antarctica, which is why the ship has a certain ice class.
Apparently, the Venezuelan sailors did not know about this and decided to go to the RCGS Resolute ram in order to force them to follow the patrol ship. The captain of the cruise ship was given a message about the illegal presence in the square of the Caribbean. As a result, the Resolute received minor damage, and the Naiguata patrol ship sank.
The video, which has undergone some adjustment, shows that the sailors are using a Kalashnikov rifle, shooting in the direction of the liner. Then the collision of two ships is shown.
Video released by the Venezuelan Navy shows them shooting at the RCGS Resolute cruise ship then it shows the Resolute impacting the side of the GC-23 Naiguata and it shows severe damage to the Naiguata #Venezuela pic.twitter.com/ciI15v6SDt

- CNW (@ConflictsW) April 4, 2020
Venezuelan authorities provided a graphic representation of what was happening in the La Tortuga region of the Caribbean, claiming that the perpetrator of the incident was RCGS Resolute captain: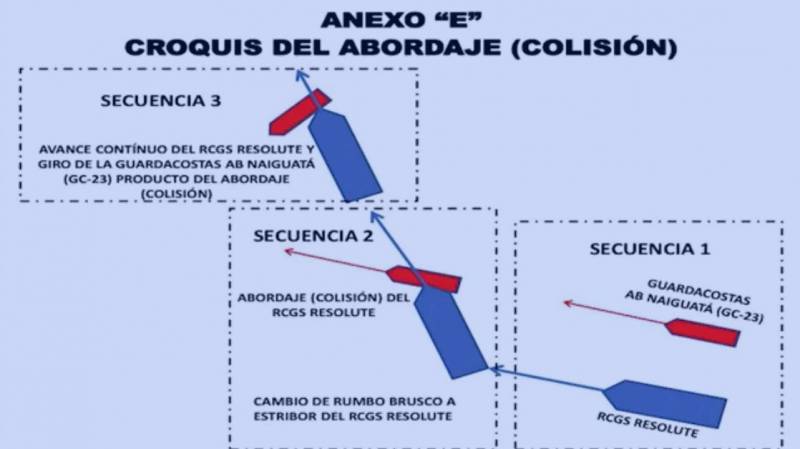 The company-owner in response states that the vessel did not commit any violations, and the crew wonders why the Venezuelan sailors opened fire and why it took to ram.