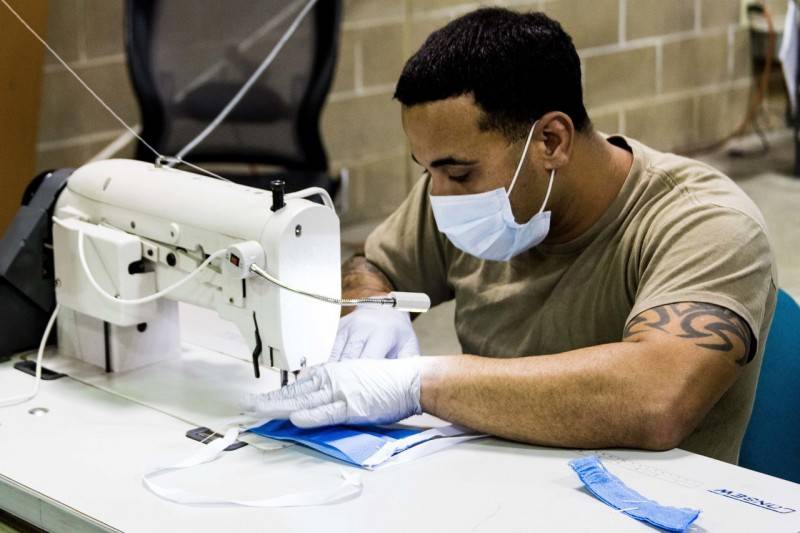 Against the background of the spread of the disease with the new coronavirus and the lack of personal protective equipment, the US Army independently began to manufacture medical masks. This was reported in a press release by the US Department of Defense.
Reportedly, the production of medical masks for everyday needs and protection against coronavirus was launched by servicemen of the support battalion of the 1st special forces group of the US Army. The production is deployed at the joint Lewis-McCord base in Washington State, where parachute repairs are being carried out. Sewing machines used for sewing parachutes were converted for the manufacture of medical masks.
The Pentagon press service explained that the experts developed prototypes of reusable respiratory masks printed on 3D printers of protective screens / face shields and surgical masks for the Madigan Army Medical Center and its regional partners.
Aerial Delivery Platoon platoon at the initial stage will be able to produce 200 masks (per day - approx.) With five light sewing machines
- said the commander of the battalion, Lt. Col. Christopher S. Jones, adding that the pace of production is increasing and will soon reach 1000 - 1500 medical masks per working week.