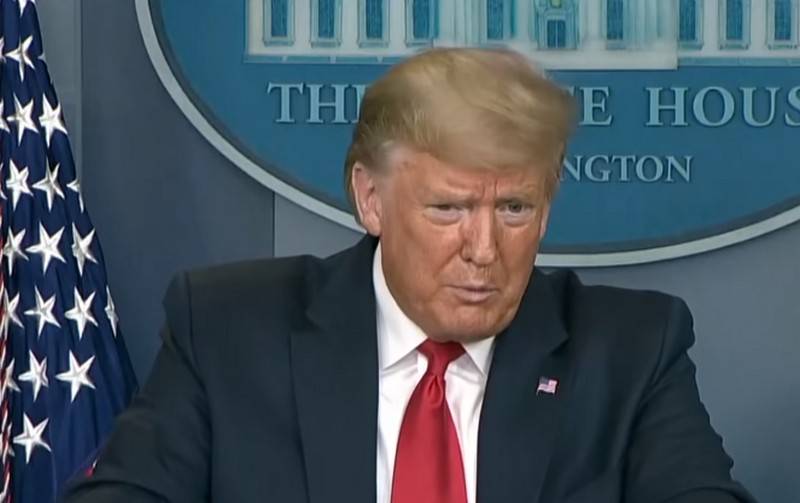 The United States intends to engage the armed forces in the fight against coronavirus and introduce military doctors into the foci of infection. This was stated by US President Donald Trump.
Speaking at a press briefing on Saturday, the US president said the White House's administration intends to send "thousands of troops" to help states fight the spread of the new coronavirus. Trump did not disclose the timing of the deployment of the military, but said that they (the military) would soon receive information "on the timing and location of deployment."
We are going to allocate an additional significant number of troops to help the states. It will be thousands and thousands of military personnel, military doctors, professionals, nurses and doctors. They will go to war, to battle, for which they were not adequately prepared
- declared Trump.
At the moment, it is known that about 1 thousand troops by order of Trump will be sent to New York, where the largest outbreak of the disease was recorded.
On the eve of the Pentagon sent military funeral teams to New York. Such a request to the US Department of Defense was addressed by federal authorities. The military will help local authorities in the burial and cremation of the bodies of those killed by the coronavirus.
Meanwhile, it became known that the unfavorable situation with coronavirus infection is taking shape in New Orleans and Dallas, which may become new foci of the spread of the disease.
According to Johns Hopkins University, which maintains official statistics, today in the United States more than 300 thousand infected with coronavirus have been recorded, 8 thousand 162 people have died.