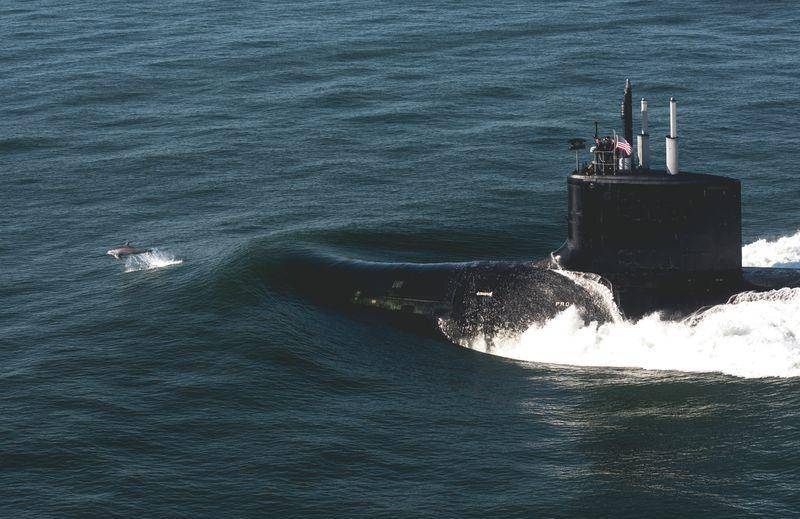 The U.S. Navy has commissioned a new nuclear submarine SSN 971 Delaware. In connection with the coronavirus pandemic, for the first time in
stories
the submarine was put into operation without a ceremony. This was reported by the press service of the US Department of Defense.
On Saturday, the U.S. Navy commissioned the 18th Virginia-class nuclear submarine with missile and torpedo weapons, SSN 971 Delaware. Despite the cancellation of the traditional ceremony of putting the submarine into operation due to the need to comply with the health protection regime and restrictions on mass public events, the Navy officially enlisted the submarine in its structure and put it on standby
- stated in the press service, adding that the ceremony in the future is not ruled out.
The USS Delaware Multipurpose Submarine (SSN 791) is the eighteenth US Navy Virginia class submarine and the last of eight Block III series submarines with bow changes.
The construction of the submarine officially started in September 2013, the keel laying ceremony took place on April 30, 2016. Launched on December 14, 2018, August 31, 2019 completed the first sea trials. October 25 last year, transferred to the US Navy and April 4, 2020 put into operation.
Key Features: Full displacement of 7800 tons. Length 114,9 meters, width 10,3 meters. Speed ​​25 knots. Cruising range is unlimited. Service life 33 years. Drive: S9G reactor. The tests are designed at a depth of 240 meters. The crew of 134 people. The main armaments are Mk.48 ADCAP torpedoes and Tomahawk sea-based cruise missiles.
Virginia-class submarines are designed for a wide range of missions in the open ocean and coastal waters. They are imprisoned, including for anti-submarine warfare, and can be used to collect intelligence. Ships of this type should replace old Los Angeles-class submarines, many of which have already been decommissioned.