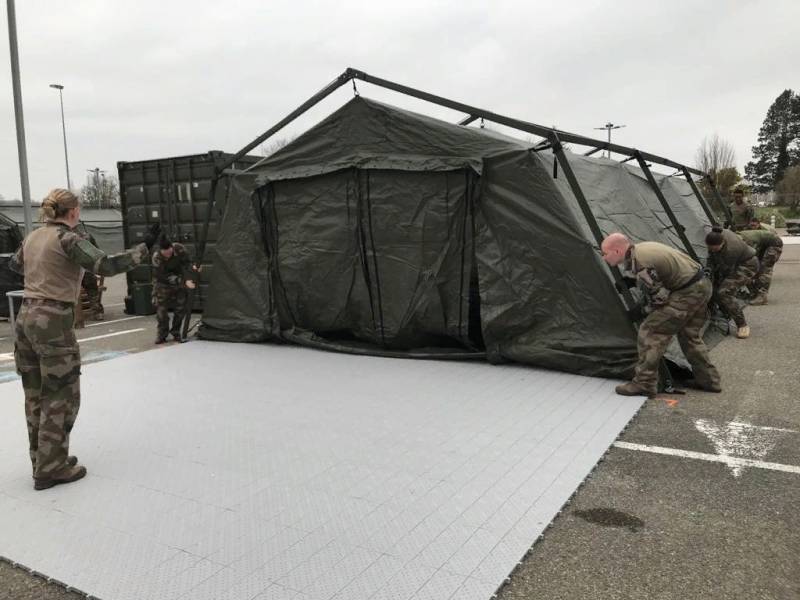 French media report mass detection of a new type of coronavirus infected in the French armed forces. According to recent reports, the number of infected COVID-19 in the French army was about 600 soldiers and officers.
The Minister of Armed Forces was asked to comment on the situation with the identification of a large number of infected SARS-CoV-2.
According to Florence Parley, "the agency is closely monitoring the development of the situation."
Parley:
The coronavirus tests tested positive for these soldiers. We reveal the circle of their contacts of recent times. But I hasten to say that the infection of these military did not affect the ability of our army to solve the main tasks.
Previously, Paris recognized the infection of only 4 of its troops, and even then - only those who are in Mali, making up the so-called anti-terrorist contingent.
Experts note that if the infection in most of the military occurred at the so-called asymptomatic stage, that in reality by now the number of infected French military can already be in the thousands.
For reference: according to official statistics, the number of people infected with the new coronavirus in France is about 82,1 thousand people. At the same time, France today came out on top in the world in the number of infected infected per day. This is +17827 people. The mortality rate from COVID-19 in this country is also high - 7,92%. For comparison: in Russia there were 4732 detected infected people, an increase per day - 582, a mortality rate of 0,91%.