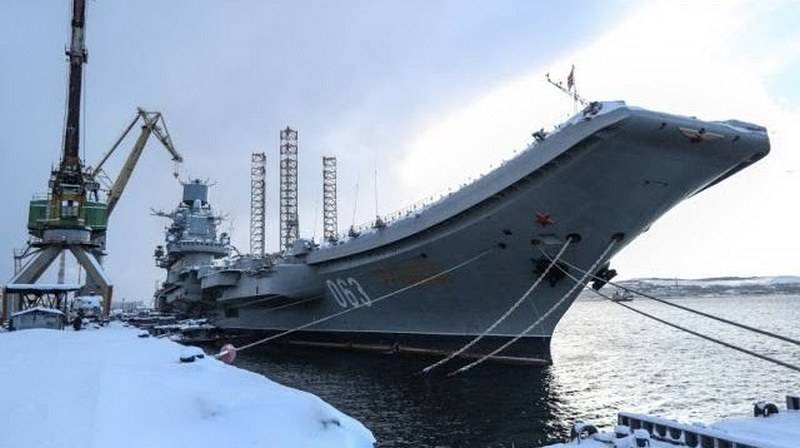 The preliminary amount of damage caused by the December fire to the Admiral Kuznetsov aircraft carrier cruiser is approximately 500 million rubles. This was announced by the head of the United Shipbuilding Corporation (USC) Alexei Rakhmanov.
Answering the question of journalists, what is the amount of damage from the fire that occurred on board the cruiser in December last year, Rakhmanov said that previously it was 500 million rubles. At the same time, he made an adjustment to this amount, but in small amounts.
There may be some more adjustment, but not very significant
- he added.
At the same time, Rakhmanov emphasized that the fire will not affect the term for the transfer of the aircraft carrier cruiser to the Navy in 2022.
Recall that on December 12, 2019, a fire broke out at the ongoing repair and modernization of the Admiral Kuznetsov Tavkr, the area of ​​which reached 500 square meters. meters. Fire extinguishing took almost a day. A preliminary reason is that the spark from the welding gets into diesel fuel. During the fire, 14 people were injured, and two servicemen were killed.
Earlier it was reported that the dry dock commissioning at the 35th shipyard in Murmansk was delayed, the commissioning of the facility was postponed for at least a year. The work required to dock Admiral Kuznetsov is planned to be completed in May 2021, and not in 2020, as previously stated.