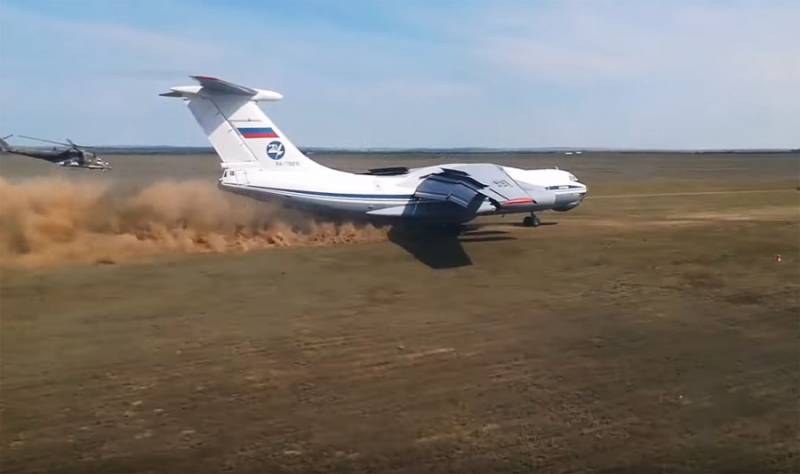 The network published a video from the training of the Russian
aviation
. We are talking about exercises in which the crews of various types of aviation of the Russian Aerospace Forces took part, including the army and transport.
The video demonstrates striking at targets at the training ground using standard armament of helicopter equipment, including modernized Mi-24 attack helicopters. Also on footage were the actions of the landing, which was transferred using helicopters to the designated area for the implementation of the combat training operation.
Truly spectacular shots are associated with the landing of various types of transport aircraft on an unpaved runway. In fact, we are talking about using a "field" ("front-line") airfield, which allows you to deliver personnel and equipment to the area with the given coordinates - without landing from the air.
Landing of transporters at the stages of the exercises was carried out accompanied by attack helicopters, providing cover. Landing was carried out including the side of air ambulance.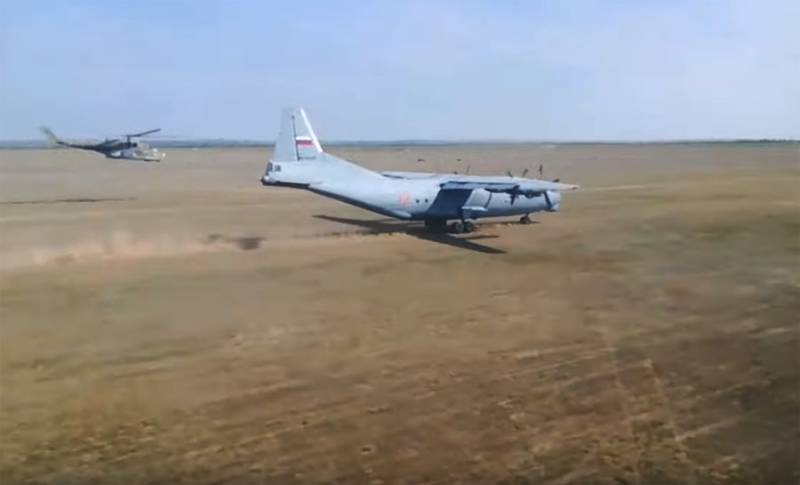 Also, transporters took off from an unpaved runway.
A video camera on board an aircraft shows how combat vehicles rise into the air from a land with slanted crops.