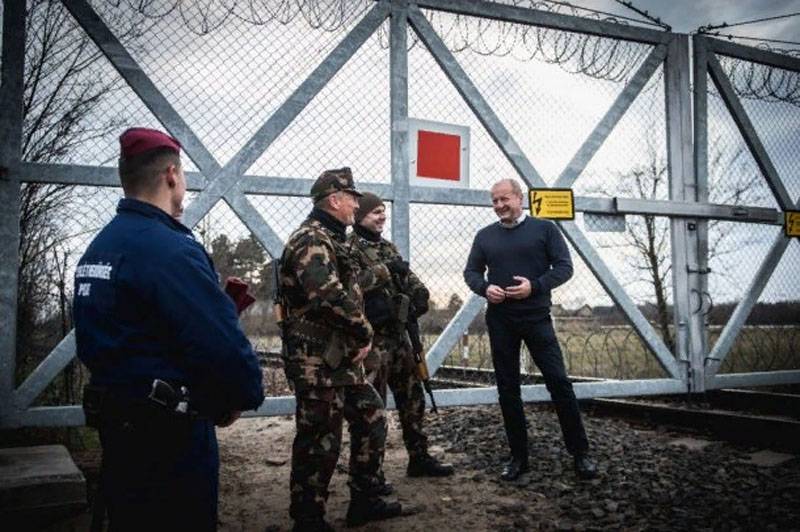 The European press discusses the situation with rights and freedoms in Europe against the backdrop of the well-known crisis. So, in the Norwegian edition of Aftenposten an article was published by Zilla Chimbalmos, which announces the appearance of the first dictatorship in the vastness of the European Union.
According to the observer, Hungary can be considered such a dictatorship, where Prime Minister Viktor Orban "is trying to concentrate all power in the hands of a pandemic."
Chimbalmos writes that some time ago in Hungary "signs of the formation of a dictatorship" were already showing, but then the opinion of this was considered overly exaggerated.
From the article:
The Hungarian parliament recently passed a crisis law giving the head of government enhanced authority to fight the coronavirus. If no one exerts pressure on Hungary from outside, then in the end a full-fledged dictatorship will form in the center of Europe. After all, the new crisis gives the Prime Minister the right to manage the legislative sphere, and this makes the country's parliament superfluous.
Zilla Chimbalmos writes that the new law is not temporary, and that, in her opinion, will allow Orban to use it against the Hungarian opposition.
From the article:
The government has already put forward a number of resolutions under the new law, which have nothing to do with the fight against coronavirus.
The author believes that the ban on visiting theaters and the suspension of the development of park zones in Hungary is "abuse". As if in other European countries no such measures were taken.
Chimbalmos, a member of the Norwegian branch of the Helsinki Group, writes that "for many, the decisions of the Hungarian government provoked a negative reaction." The author reflects on "violation of human rights in Hungary, including the rights of sexual minorities, the homeless and refugees".
As you can see, against the backdrop of the spread of coronavirus in Europe, the domestic political struggle is intensifying, in which liberal elites and those who are inclined to defend national politics have come together.