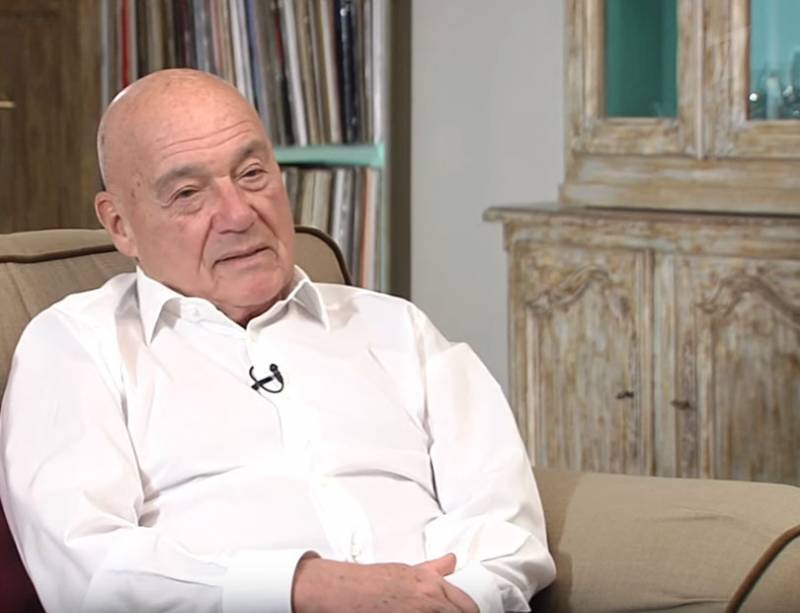 Well-known TV presenter Vladimir Pozner gave an interview, the words expressed in which caused a wide resonance. The interview is published on the Pozner Online website. The presenter decided to reflect on the "inferiority complex" of Russia in front of the Western world.
Posner draws his conclusions, based on the fact that at one time in the Russian Empire, elites preferred to speak French among themselves. According to Mr. Posner, the inferiority complex was the prerogative of the higher circles.
From the interview:
Why was French the most important language at the time of Pushkin? Why was it in French that one should speak, correspond, and not in Russian? The French, for example, did not enter into a conversation, say, in English. This feeling that they are looking down at us is not very recognized, it's a long-standing
история
.
Posner further states that it is the inferiority complex that leads to the "externally manifested sense of superiority".
At the same time, Vladimir Pozner noted the credulity of citizens before the West when the Soviet Union ceased to exist. The presenter noted that then they decided that the West was ready to receive us with open arms, that there would be no further expansion of NATO in the east. But, as Posner says, "it became clear that they would not accept anyway."
According to Posner, this ultimately led to the development of distrust of the United States, a sense of anti-Americanism.
It turns out that Posner himself opposes Russia and the West, trying to relate himself without fail to one to the detriment of the other. Interestingly, in such a situation, Mr. Posner experiences an inferiority complex or does he believe that an inferiority complex is experienced before him? ..