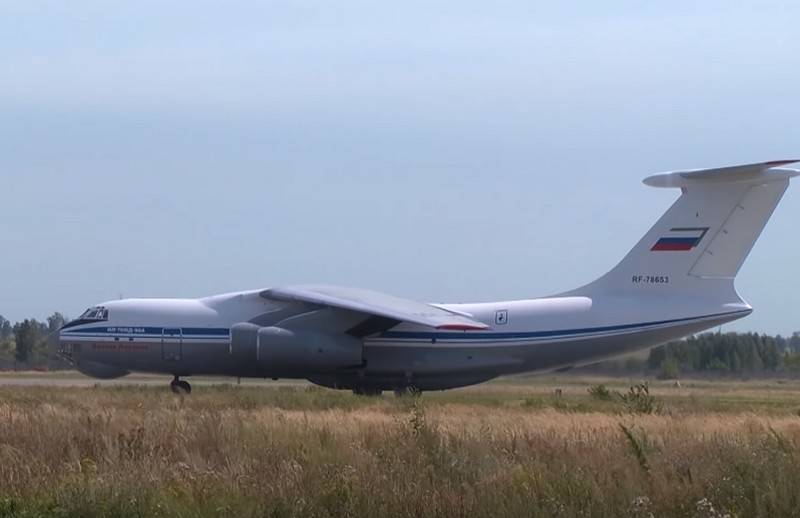 Aviation
the group for flying to Serbia as part of assistance in the fight against coronavirus was created on behalf of Russian President Vladimir Putin. This was reported by the press service of the Ministry of Defense of the Russian Federation.
At the Chkalovsky airport in the suburbs, an air group of military transport aircraft Il-76 DA VKS of the Russian Federation was created to deliver assistance to Serbia. Flights will begin today, April 3. A total of 11 aircraft flights are planned.
By order of the Supreme Commander of the Armed Forces of Russia Vladimir Putin, Minister of Defense Army General Sergei Shoigu, instructions were given to create an aviation group for the prompt delivery, starting April 3 of this year, of assistance to the Republic of Serbia in the fight against the spread of coronavirus infection
- it is spoken in the message of the Ministry of Defense.
According to reports, at present at the airport in readiness for dispatch to Serbia there are eight medical and nursing teams, a detachment of specialists at the Russian Chemical Safety Laboratory, as well as the necessary equipment and materials. In total, 87 military personnel will go to the aid of the Serbs, including military physicians, specialist virologists of the RKhBZ troops, special medical equipment, protective equipment and 16 units of military equipment.
Recall that Serbia requested assistance from Russia in the fight against the spread of coronavirus infection, a telephone conversation between the presidents of the two countries was held on Thursday at the initiative of the Serbian side.