The situation in northern Syria, as well as in the province of Idlib, continues to be tense. At the same time, information about new Turkish military activity appears more and more often in reports.
Thus, the reports say that Turkish artillery fired on the village of Hassan, located northwest of Manbij.
Kurdish sources report victims and the destruction of village infrastructure. Armed forces in Turkey say that Hassan has recently become one of the strongholds of the armed wing of the PKK (Workers' Party of Kurdistan), recognized by Ankara as a terrorist organization. And from there "sorties" were repeatedly carried out.
Meanwhile, Syrian government forces attacked positions of pro-Turkish armed forces west of the city of Serakib. On the eve of the militants, whose positions are close to Serakib, fired on the city. Ammunition exploded not only on the western outskirts of the city, but also in the central part of Serakib. The shelling was carried out from two directions - from Afis and Sarmin. It was precisely on the positions of terrorists in the area of ​​these cities that the SAA struck, forcing the militants to stop shelling.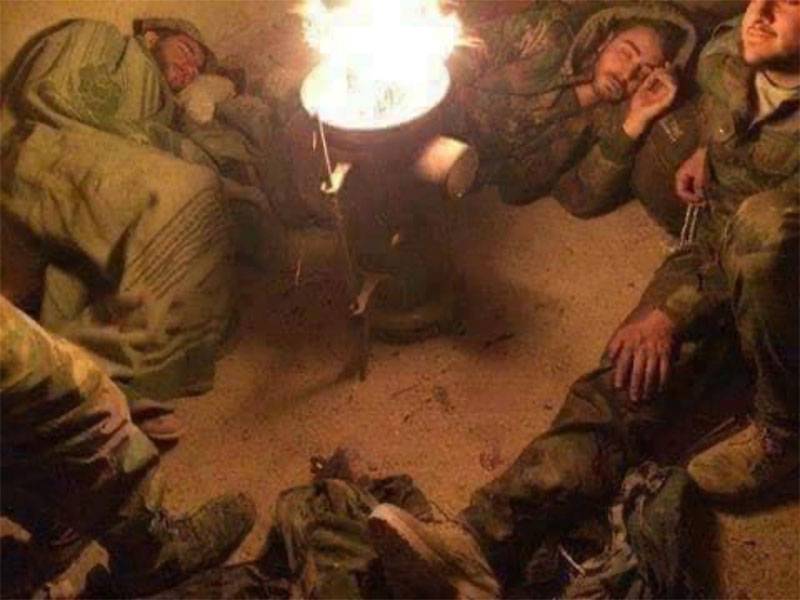 Syrian soldiers, overnight at the forefront
In addition, return fire from the position of the SAA was opened on militants in the south of Idlib province. The attacks on terrorist strongholds in Kansafra and Al-Barah were hit.
Syrian troops also, due to the growing epidemiological situation in the country, are involved in sanitization in settlements of the ATS.