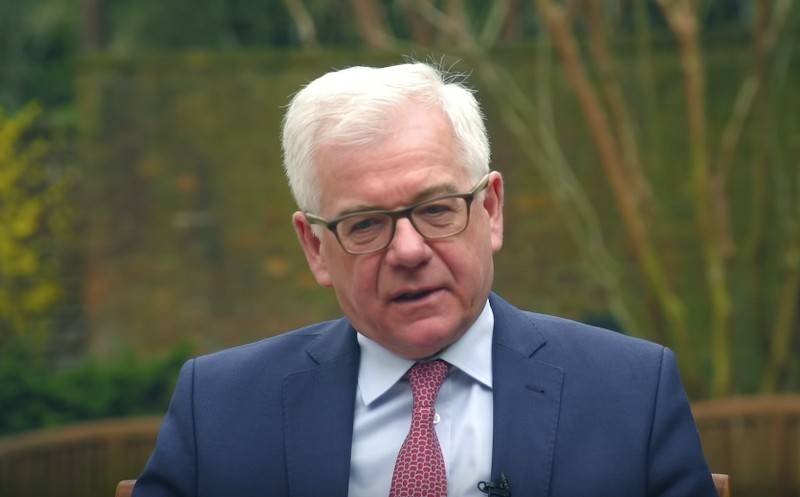 Poland accused Russia of a "disinformation company" related to the world coronavirus pandemic. A corresponding statement was made by Foreign Minister Jacek Chaputovic.
Polish Foreign Minister Jacek Chaputovic, following a video conference of NATO foreign ministers, accused Russia of allegedly using the situation with coronavirus in a "disinformation campaign." According to him, Russia "poses a threat in the Baltic and Black Seas, Ukraine and Syria" and "carries out a disinformation campaign using the current pandemic of the new coronavirus." At the same time, as always, the Polish diplomat did not provide any evidence of his words.
Earlier, three members of the European Parliament's Green / European Free Alliance faction from Germany demanded that the European Union deal with the alleged "misinformation" from Russia regarding coronavirus.
In turn, Russia's Permanent Representative to the EU, Vladimir Chizhov, found it strange to accuse Russia of allegedly a "disinformation company" in connection with the spread of the disease. According to him, at a time when it is necessary to unite in the face of threats, some states and individual politicians use this situation to further escalate the situation.
Passion for the topic of the so-called Russian misinformation claims the intellectual scarcity of those involved. There is probably an instinctive desire to blame all the problems that the current pandemic has brought on others
- Chizhov said, adding that in Western Europe, mutual claims are brewing amid the numbers of coronavirus infected and the lack of mutual assistance between EU members.