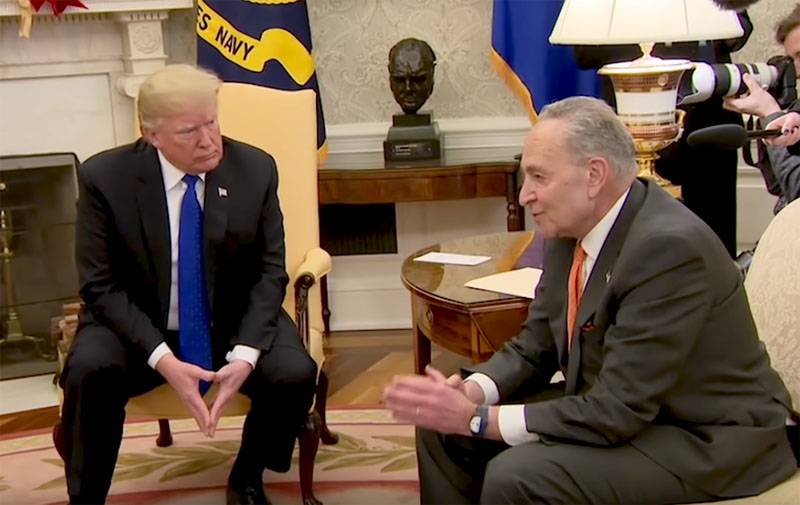 The American press published material that refers to a letter sent by Donald Trump to the leader of the Democratic Party in the US Senate, Chuck Schumer. In a letter reported by the Daily Beast, Trump accuses the Democrats of "stolen the time that was so necessary to prepare for the confrontation with the pandemic crisis."
Trump says that if it were not for the impeachment procedure initiated by the Democratic Party, the state would not be distracted "by trying to politically deceive", but it would be better prepared. The US president says that "there would be nothing like what is now in New York."
This letter was the answer of the US president to the accusations from the Democrats against him. Some time ago, Senator Chuck Schumer accused Trump of "inaction during the coronavirus epidemic."
From a letter from Sumer:
The existing federal government has created a terrifying void, states and cities are forced to deal with problems themselves. It got to the point that there was competition for the purchase of medical equipment that has become truly precious.
Schumer wrote that the Democratic Party "gave much to New York to cope with the epidemic."
At Trump, such statements were called an attempt at political PR against the backdrop of crisis phenomena.
Donald Trump:
Now is not the time for politics, endless investigations that have already caused extreme damage to our country in recent years. You see what happens. This is a new witch hunt, after an old witch hunt after an even older witch hunt. But in the end, the witch hunters were losing. And they lost a lot.